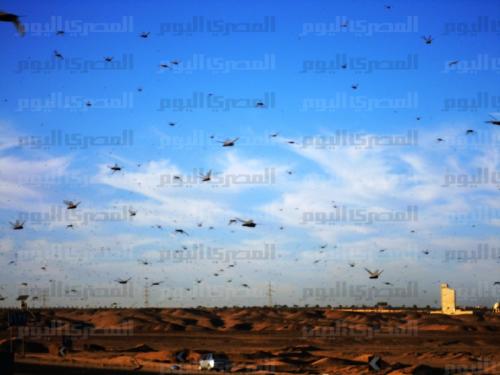 The top headlines in Monday's papers include news pertaining to US Secretary of State John Kerry's visit to Egypt as protests against President Mohamed Morsy spread nationwide.
Photos of protests and clashes in the cities of Port Said, Ismailia, Mansoura, Zaqaziq and Cairo cover the front pages of every daily newspaper — with the exception of the Muslim Brotherhood's "Freedom and Justice" newspaper.
"Blood in the streets as the Muslim Brotherhood slice-up their parliamentary pie," reads a headline in Al-Watan. The article that follows claims the Brotherhood is concerned merely with capturing a majority of seats in the upcoming parliamentary elections, while overlooking the bloodshed in the Suez Canal cities and Nile Delta cities at the hands of security forces.
"Governorates rise up against Morsy" reads a headline in Al-Wafd, the Wafd Party's daily, with a sub-headline saying that Ismailia was following Port Said in launching its own civil disobedience campaign. In another headline, the paper quotes the main opposition coalition with the headline, "National Salvation Front calls the murder and abuse of protesters a barbaric approach."
The strident top headline in the privately owned newspaper Al-Tahrir reads, "Civil disobedience confronts the terrorism of Morsy's Interior Ministry," as the story mentions the blocking of roads and railways in the governorate, accompanied by noisy marches.
The paper adds that clashes took place outside of Morsy's family residence in the Delta city of Zaqaziq, while other clashes took place in Cairo's Tahrir Square after police moved to reopen streets around the square Sunday previously blocked off by protesters. Clashes ensued, and the square was closed to traffic after police pulled out.
Conversely, state-owned Al-Akhbar says,, "Police liberate Tahrir," while the only mention of protests in Freedom and Justice claim that "73 thugs and outlaws [were] arrested in Tahrir, found in possession of Molotovs, weapons, and bombs."
Meanwhile, Al-Akhbar covers Kerry's visit, running the headline "Kerry calls on Morsy to reach a consensus agreement with the opposition to end the crisis." The paper reports that Morsy responded by calling for a "partnership based on mutual respect" between the US and Egypt, and that "Egypt's people are eager to complete the transition to democracy and to build a modern state."
Privately owned Youm7 reports that "Kerry ignores opposition's refusal to meet him, meets with (Minister of Defense, Abdel Fattah) al-Sisi before meeting president." Opposition figures who did meet with him include Amr Moussa, Ayman Nour and Gamila Ismail.
Ismail, a Dostour Party leader, reportedly criticized the US for supporting the "fascism" of Morsy's administration, saying it was "helping to prop up and build a system which models itself upon the theocratic state of Iran." Many other opposition figures boycotted the meeting, calling it an unwelcome American intervention into Egypt's domestic politics.
Freedom and Justice reports that Kerry discussed US economic assistance to Egypt, to the tune of a $450 million, while also saying that an IMF loan could open the door to more assistance.
In other news, Al-Akhbar runs a headline announcing "War on locusts continues… 120 million locusts heading towards Cairo." Over the past two days, swarms of locusts are reported to be migrating from Sudan towards the Arabian Peninsula – via Egypt's Red Sea Governorate and Cairo.
Al-Shorouk reports that the Ministry of Agriculture has set up an operations room to deal with the locusts, which have been spotted at Cairo International Airport, New Cairo and Nasr City, while adding that changes in wind directions have blown the insects through Egypt.
Al-Wafd cites an agricultural specialist saying that 13-23 more swarms are expected to fly through Egypt over the next few days, though heavy agricultural losses have not yet been reported, and says that climate change has also affected locust migration patterns.
Privately owned Al-Sabah runs a light-hearted headline reading, "Locusts reject Brotherhood rule." The article jokingly mentions that the swarms attacked Morsy's home in New Cairo, while another simultaneously besieged the Brotherhood's headquarters in Moqattam.
Egypt's papers:
Al-Ahram: Daily, state-run, largest distribution in Egypt
Al-Akhbar: Daily, state-run, second to Al-Ahram in institutional size
Al-Gomhurriya: Daily, state-run
Rose al-Youssef: Daily, state-run
Al-Dostour: Daily, privately owned
Al-Shorouk: Daily, privately owned
Al-Watan: Daily, privately owned
Al-Wafd: Daily, published by the liberal Wafd Party
Youm7: Daily, privately owned
Al-Tahrir: Daily, privately owned
Al-Sabah: Daily, privately owned
Freedom and Justice: Daily, published by the Muslim Brotherhood's Freedom and Justice Party
Sawt al-Umma: Weekly, privately owned
Al-Arabi: Weekly, published by the Nasserist Party
Al-Nour: Official paper of the Salafi Nour Party