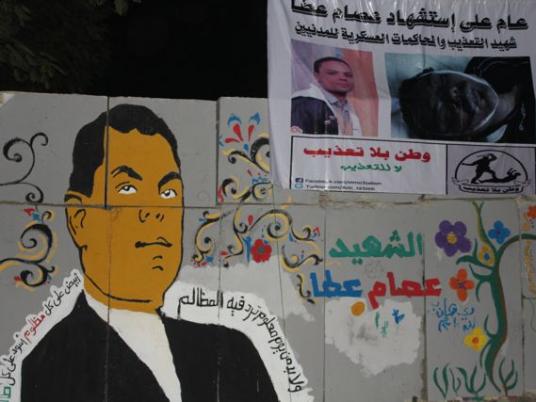 A video obtained by Al-Masry Al-Youm purports to show another man being dragged by police in plain clothes Tuesday in the Monufiya Governorate.
Tarek Hassanein said he was assaulted by officers outside the Shebin al-Kom municipality headquarters where he'd been staging a sit-in demanding an apartment in the housing lottery.
He told Al-Masry Al-Youm Wednesday that he had been beaten.
"They dragged me, rubbed their shoes in my face and took me to the police station on charges of attempting to break into the building, blocking the road and verbally abusing security personnel," he said.
"I was humiliated," said Hassanein. "I am no rioter. I just want a flat."
He said his lease ends soon and he has no place to go.
"I will put my furniture outside the municipality headquarters and live there with my three children."
Hassanein said he is unable to identify the perpetrators.
"I was scared to reveal their identities so that they do not harm my kids," he said. "Actually, I didn't see their faces."
Angry, the man is demanding justice from the government.
"I wanted an apartment," he said. "But now I want [President] Mohamed Morsy to restore my rights as an Egyptian citizen, having been humiliated."
He accused the officials of the municipality of insulting him to cover up for corruption in the apartment lottery.
Hassanein's account is similar to video footage of protester Hamada al-Masry being dragged and repeatedly beaten by Central Security Forces on 1 February amid demonstrations in front of the Ettehadiya Presidential Palace in Cairo.
Egyptians have lodged numerous complaints documenting police abuses since the 25 January revolution two years ago. The same abuses were common under former President Hosni Mubarak's reign, with the police largely acting with impunity.
Edited translation from Al-Masry Al-Youm