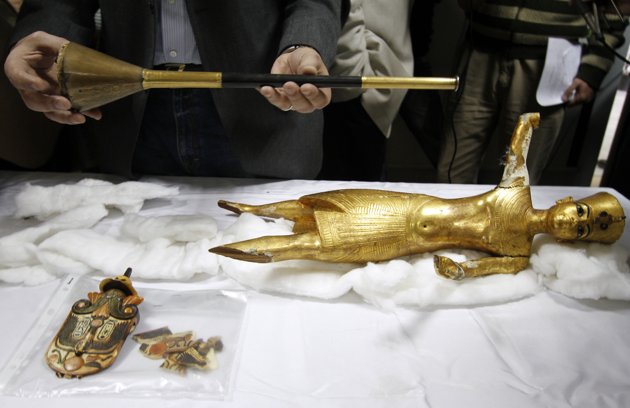 Antiquities Minister Mohamed Ibrahim said a number of monumental projects will be inaugurated in El Wadi El Gedeed on Oct. 3 to coincide with the governorate's national day.
In statements on the sidelines of his visit to El Wadi El Gedeed on Sunday, the minister said he will visit the projects in their final stages on Monday. These projects include the temple of Deir al-Hagar and al-Qasr Islamic City.
Ibrahim also discussed with Governor Mahmoud Khalifa the possibility overhauling some tourist sites in Dakhla and Kharga oases to attract tourists.
Several tourist sites were sabotaged over the past two years of political turmoil in Egypt, including the Egyptian Museum in Tahrir. The most recent of such incidents was the looting of the Mallawi Museum in Minya.