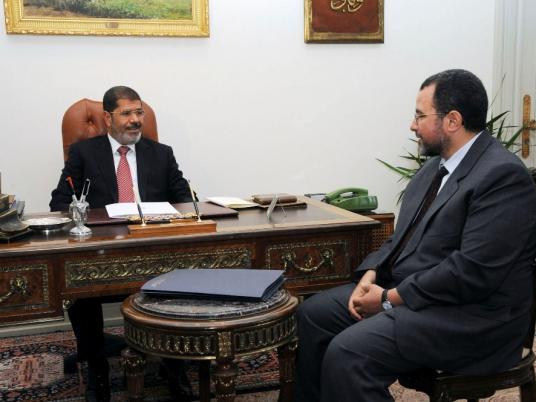 President Mohamed Morsy on Tuesday delegated Prime Minister Hesham Qandil some powers granted by Emergency Law No.162 of 1958 concerning criminal sentencing, the ratification of court rulings and the assignment of judges to examine complaints. 


Egypt on 30 May 2011 terminated the Emergency Law that had been in effect since the assassination of President Sadat in 1981, as former President Hosni Mubarak was heavily criticized by human rights groups for using the state of emergency to suppress the opposition.


Article 14 of the emergency law grants the president the right to abolish or reduce sentences, or order retrials.
Justice Ministry spokesperson Ahmed Roshdy said the powers assigned to Qandil pertain to sentences issued before the termination of the Emergency Law.


Edited translation from Al-Masry Al-Youm