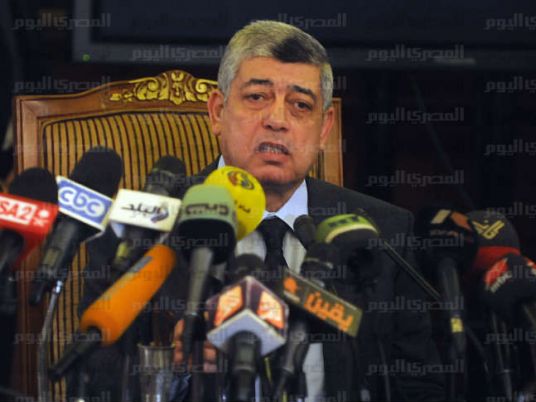 Interior Minister Mohamed Ibrahim denied the news reports stating that the reason behind the postponement of Mohamed Morsy's trial is his refusal to be tried before Cairo Criminal Court.
"
The aircraft to transport Morsy to the Police Academy was present at Borg Al Arab prison since yesterday, but the pilot feared to fly it today due to the bad weather and the dense mist in Alexandria," Ibrahim told privately owned satellite Channel CBC on Wednesday.
Morsy was accused of killing demonstrators in front of the Ettehadeya Presidential Palace.
The minister stressed that all other defendants appeared before the court except for the deposed President.
He also noted that 12 Muslim Brotherhood supporters were arrested in possession of Molotov cocktails at the time of the trial.
Ibrahim also denied claims that the MB leader is on a hunger strike and fainted before the court.
Edited translation from MENA