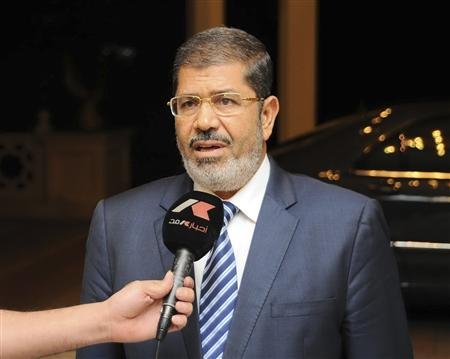 President Mohamed Morsy's administration has accused Al-Masry Al-Youm, in an official complaint, of "circulating false news likely to disturb public peace and public security and affect the administration."
The prosecution summoned Al-Masry Al-Youm reporter and head of the papers accidents department Yousry al-Badry for interrogation on Saturday. Morsy's legal adviser filed a complaint demanding the interrogation of Badry for publishing "false news."
Al-Masry Al-Youm published a news attributed to "sources" saying that the Maadi Military Hospital received notice of a visit by Morsy without stating the aim of Morsy's visit. The news was then updated to say that Morsy's wife had only visited a relative in the hospital.
The prosecution notified the Journalists Syndicate about the complaint. The Journalists Syndicate, in response, announced its solidarity with Al-Masry Al-Youm and said its legal advisers will attend the interrogations of Badry, along with the newspaper's own legal adviser.