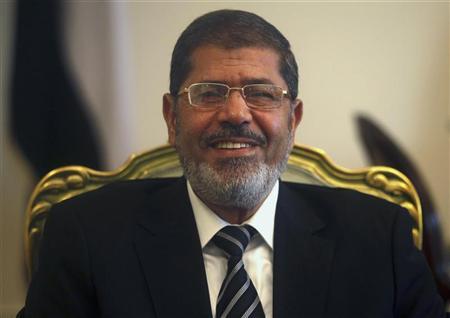 President Mohamed Morsy promised justice to the people of Port Said on Thursday after investigations concluded into the violence that killed dozens on 26 January.
"We are sad for any drop of Egyptian blood, in Port Said or anywhere else," the president said in a brief, pre-recorded address aired on state TV. "The rights of the martyrs' families are ensured," he added.
Port Said has seen a wave of violent encounters between police and anti-regime protesters since 26 January, when its criminal court sentenced 21 citizens to death and five others to life on charges of murdering 72 soccer fans in a football league match in February 2012.
Clashes erupted between security and civilians objecting to the verdict following the ruling, killing 42 civilians and two officers.
Morsy had imposed a month-long curfew and a state of emergency on the city. Residents then declared civil disobedience against his administration.