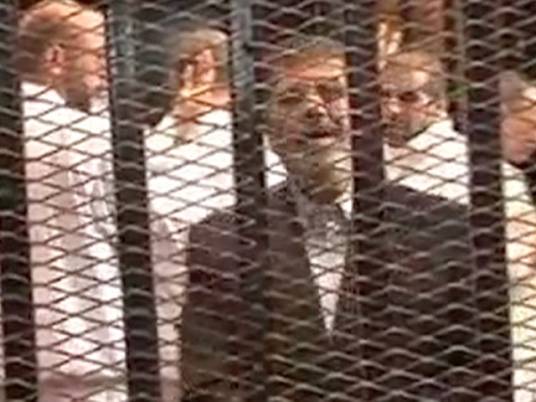 Former aid and communications adviser to toppled President Mohamed Morsy Wael Haddara said Morsy the told him in December 2012 that he expected to be assassinated.
Haddara said in an interview with the BBC that he was not surprised by the arrest of Morsy and putting him to a "false trial."
The army may choose to execute Morsy, which is basically an assassination but in other words, Haddara said.
The republican guards called on Morsy to step down following 30 June protests, according to Haddara.
Haddara added the US believed that Morsy's ouster was inevitable as the situation was a fait accompli that was hard to deal with.
A number of foreign diplomats offered to consult with Morsy over the political deadlock days before his ouster, Haddara mentioned.
Not all the presidential staff were convinved that the army would topple Morsy until the army command specified a 48-hour deadline to find a solution to the crisis, Haddara said.
Morsy was willing to offer the maximum sacrifice, but it was clear evident that was not enough, he added.
Edited translation from Al-Masry Al-Youm