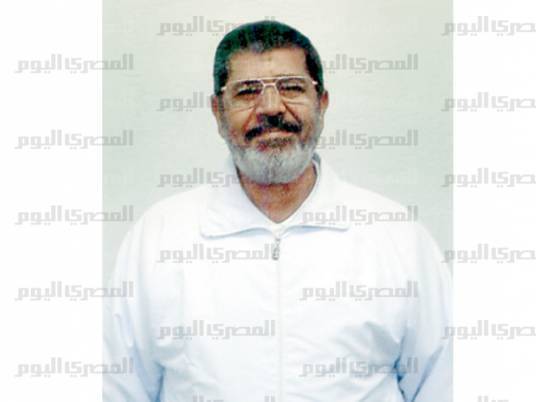 Mohamed al-Damaty, head of defense of ex-President Mohamed Morsy, said the team will take measures against Borg al-Arab Prison officials for abstaining from carrying out the prosecution decision allowing Morsy's family to visit him.
Damaty told Al-Masry Al-Youm on Sunday that the defense team will hold meeting within few hours to discuss banning Morsy's family from visiting him despite having permission from prosecution.
He added that he doesn't rule out that transferring the ex-president to solitary cell and banning his family from visiting him came in response to his message announced recently in a press conference. He stressed that Morsy should get his right according to law.
Mohamed Selim al-Awa, member of the defense team, did not propose initiatives for national reconciliation during the team visit to Morsy last week, Damaty added. They only discussed Morsy's insistence on reinstatement of legitimacy and that he do not recognize trial on killing protesters charges.
Morsy's family had previously paid him a visit on 7 November.
Edited translation from Al-Masry Al-Youm