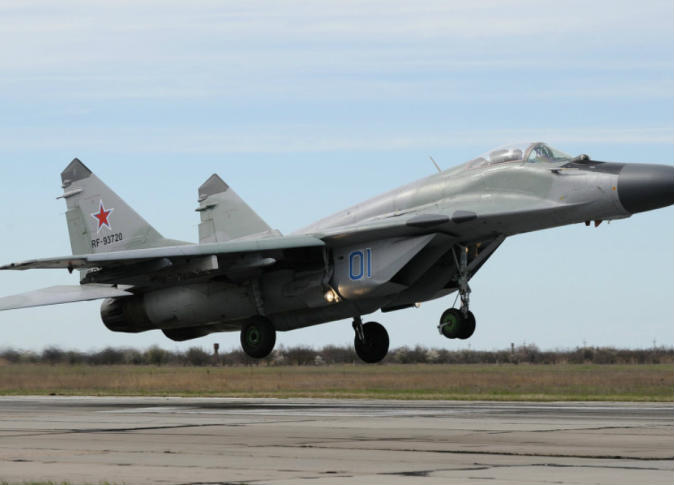 Moscow will provide Cairo with dozens of MiG-29 fighter jets, Russia Today reported on Monday, adding that it obtained a tender to sell Ka 52 helicopters.
Yury Slyusar, head of the United Aircraft Corporation, said his country will provide Egypt this year with MiG-29 fighter jets and that this signed contract will be carried out within the period of time stated in the contract. Thus, Russia will start this year training Egyptian pilots on flying these jets.
The contract, according to Slyusar, stipulates the provision of Egypt with dozens of MiG-29 jets, without mentioning their exact number.
The MiG-29 is a light fighter jet that was designed to destroy the flying targets within its radar, in addition to ground targets.
On the sidelines of an aerospace exhibition in France, Russian Federal Service for Military and Technical Cooperation, Dmitry Shugaev said Russia won a tender to provide Egypt with Ka 52 helicopter, for the French-made Mistral helicopter carrier.
Edited translation from Al-Masry Al-Youm