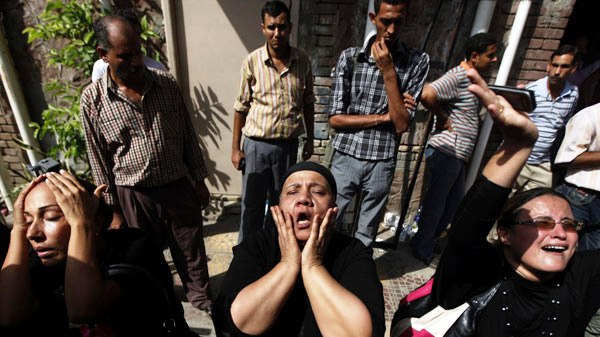 A 26-year-old Muslim mother of two was killed by her family last week after having run away with a Christian neighbor, independent daily al-Tahrir reported.
The lady, Marwa Ahmed, who was already married and had two children at the time she escaped, left her residence in Tamiya, Fayoum, and moved to Alexandria with her lover three years ago. There, she converted to Christianity and gave birth to a boy and a girl, according to al-Tahrir.
Learning of her return to the house of her Christian husband's family, Marwa's family members forcibly removed her from the premises and hid her at her brother's residence in Qalyubiya, knowing that her uncles were bent on killing her for escaping, the newspaper said.
Marwa's uncles, however, managed to reach her, killing her early Wednesday.
Her father informed police of the crime, revealing that her murderers had fled.
The paper quoted a security source who said that a settlement between both families had been reached to deport the Christian family to another province within two weeks to avoid possible sectarian feuds.
Over the few past years, Egypt has witnessed occasional sectarian standoffs between the Muslim majority and the Christian minority which, in some cases, resulted from conversions and marriages involving people from both faiths.