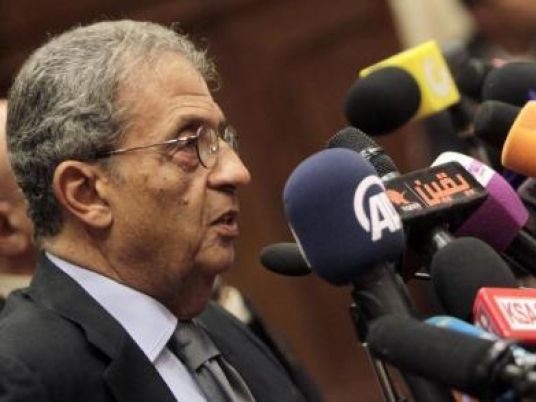 Amr Moussa, the constitutional committee chair, said that Defense Minister Abdel Fattah al-Sisi enjoys the trust of most Egyptians and should have the chance to become Egypt's next leader.
"Even if he does not run, we will still nominate him," said Moussa during a seminar at the Youth Ministry on Tuesday night.
Ever since Sisi first stepped forward to oust the former President Mohamed Morsy, many have looked to Sisi as the leader Egypt has longed for. Multiple political figures and groups have been speculating his run for presidency and many have already endorsed him, including Tamarod and Naguib Sawiris, among others, though
Al-Wafd
reported on Tuesday that Tamarod has withdrawn their endorsement.
Moussa added that he was against President Mohamed Morsy because of his policies, not his affiliation to the Muslim Brotherhood, since it had already been known that he was a member of the group before he was elected.
Speaking on the referendum on the newly amended Constitution, which will be held 14 and 15 January, Moussa said that he expects it to be approved by at least 70 percent.
Moussa also said it is still too early to discuss if he also would run in the upcoming presidential race.
Edited translation from Al-Masry Al-Youm