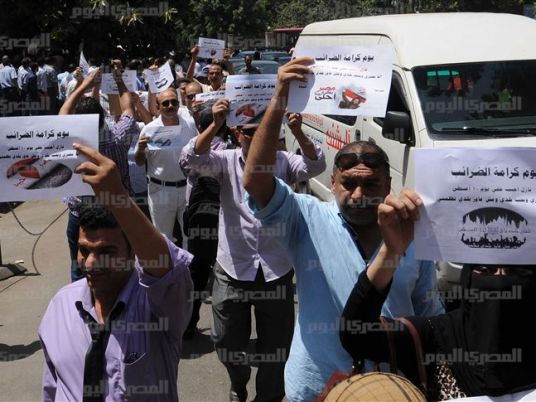 The Tadamon movement's coordinating committee, which is opposed to the new Civil Service law, announced Sunday it will escalate its protest efforts after the Eid al-Adha holiday.
The movement agreed to launch a campaign in different governorates against the law that would raise awareness of its negative impact on state employees.
The coordinating committee will use all means necessary to reject the law and will take gradual escalatory actions to spread awareness of the law's negative impact, the committee said in a statement Sunday.
The committee agreed on the importance of forming sub-coordinating committees and organizing campaigns in different governorates to raise awareness of the law's dangers, and to expand the base of supporters in trade unions, government sectors and rights organizations.
The committee will conduct polls on the opinion of state employees in possible escalatory steps against the law, said the statement.
The statement mentioned that the movement would announce the dates of new protests following the Eid al-Adha holiday.
Edited translation from Al-Masry Al-Youm