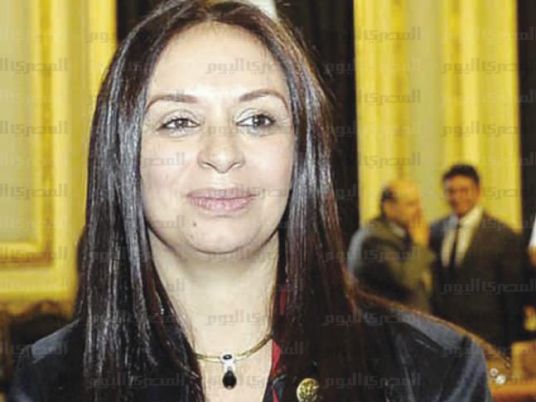 MPs and women's rights figures have launched a fierce attack on Daqahlia lawmaker Elhamy Agena who suggested that women should undergo virginity tests as a condition of enrollment in Egyptian universities.

Agena made suggestion to Youm7 news website on Thursday, claiming the measure would help curb the growth of
urfi
marriages, temporary arrangements that some Muslims consider legitimate but others condemn as illegal and immoral.
Agena called on MPs and university presidents to support his call for compulsory virginity tests.

The MP is known for his controversial statements. In September, he said female genital mutilation (FGM) is justified by the prevalence of impotence among Egyptian men. He said that FGM reduces women's level of sexual desire, bringing it down to the same level as that of men. His at that time remarks outraged both men and women.
Respondeing to Agena's call for virginity tests on university students, MP Saad al-Gammal said the comments are dishonorable, calling on him to apologize immediately.
MP Soliman Wahdan, meanwhile, apologized to all the Egyptian women for Agena's "irresponsible" remarks against Egypt's honorable women. Demanded that Agena retract his comments and apologize to society as a whole.
MP Jawaher al-Sherbiny called Agen's proposal an "insult."
Other female MPs threatened to file a complaint with the speaker of parliament to refer Agena to Ethics Committee. They also called for his membership of parliament to be suspended.
Amna Nossair called on the speaker to take deterrent action against Agena. "I hope there will be tough measures to ensure his remarks will not be repeated," she said.
Meanwhile, Hoda Badran, the chairperson of the Alliance for Arab Women, said that her Alliance is mulling a lawsuit against Agena. She said he can't be allowed to continue making such statements, because some people might become convinced by them.
Reda al-Danbouki, head of the Women's Center for Legal Aid and Counselling, said that Agena's remarks are an affront to women's dignity,
Maya Morsi, president of the National Council for Women, said that his remarks are unacceptable and irresponsible, adding that he is simply aiming to make a "media show".