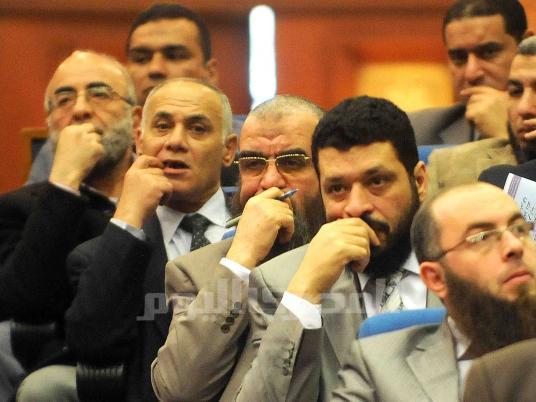 Members of the People's Assembly accused the government of "failing to implement the constitution, law, and divine laws" and of "inciting immorality and debauchery" by failing to block pornographic sites on the internet.
The Transportation and Telecommunications Committee, headed by Sabri Amer, warned on Sunday against the breakdown of religious and ethical values in Egyptian society as a result of the incitement of vice and immorality by these sites, which threatens national and social security.
MP Younes Mekhion asked, "What will the government do concerning the commissioners' report, which compels it to block pornographic sites?
He explained that the state commissioners report obligates the government to "block pornographic sites … and to instill general religious values and morals."
President of the National Telecom Regulatory Authority (NTRA) Amr Badawi said, "We support the committee's demands and we are considering the public's best interest which requires blocking these sites."
He said the issue was discussed during the previous parliamentary session and that "blocking these sites is not as easy as some may imagine" as it involves "many aspects and high technicalities we do not possess."
NTRA Deputy Chairman Mustafa Abdel Wahed said there were many solutions "but they require the involvement of security authorities, as that which occurred in China when it blocked Facebook."
Meanwhile, MP Al-Badri Farghali denounced the statements made by Telecommunications Ministry officials saying, "They treat us as if we understand nothing," and "they are still acting in the same manner as they did under the former regime."
The NTRA had prepared a report on the blocking of pornographic sites at the request of subscribers at no additional cost, and for the NTRA to request the technical support and software from internet service providers needed to block these sites on users' personal devices.
The report also included the possibility of using internet filters on Egypt's main internet portal, adding that such a solution would require from six to nine months to study and implement.
Translated from Al-Masry Al-Youm