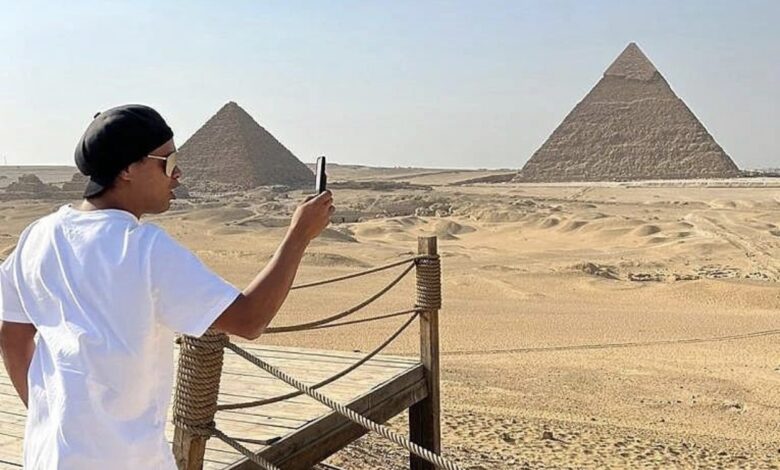 The head of the Parliamentary Committee of the Egyptian Social Democratic Party, Ihab Mansour, submitted a request for a briefing to the Minister of Public Business Sector, regarding the costs for the visit of retired Brazilian football player Ronaldinho to Egypt.
The request was made by MPs upon reports that Ronaldinho's visit to the Eastern Company Sporting Club – affiliated to the Eastern Company SAE – and reception ceremony cost a large sum of money.
The news circulated that the retired star had received LE4.5 million within two days, on top of the other costs of the ceremony.
"Under current circumstances that Egypt is going through and expenditure pressures, we wonder about the benefits that accrue to the company from this visit and its total costs? And who bears those costs as the company tends to lay off hundreds of workers?" Mansour said in his request presented to the Speaker of the House of Representatives.
A press conference and celebration were held in the presence of the player and a number of public figures, he explained.
Advertising banners, directly bearing the state-controlled Eastern Company SAE name were used during the press conference and in the background of the player which is a clear violation of Egyptian law and international treaties signed by Egypt, Mansour said.
The WHO Framework Convention on Tobacco Control (WHO FCTC) and a number of Egyptian laws such as Law No. 85 of 2002 prohibit advertising or promoting the purchase or use of tobacco products, directly or indirectly, in any of the audio, print or visual media, or by any other means, Mansour stated.
The Brazilian star had been on a short visit to Egypt since May 23, during which he stopped at some tourist areas, especially the pyramids, at the invitation of the Eastern Company SAE.
The former Barcelona and Milan player also participated in a five-way match with former Egyptian football stars.