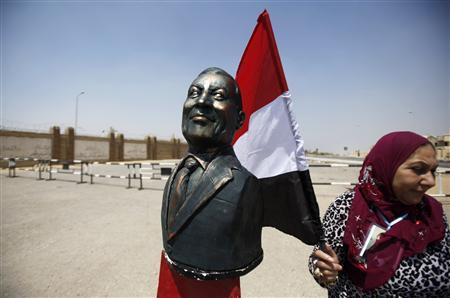 Farid al-Deeb, the lawyer of former president Mohamed Hosni Mubarak, said that his client does not have any assets or property of any kind outside Egypt.
Deed said that he has stressed this fact to the Egyptian judicial authorities since 2011, and that none of these claims against Mubarak have been proven correct in over six years of trials.
Deeb said, in a press release, that some media outlets have been publishing "false news" about Mubarak's possession of money and assets outside Egypt, and that these media continued to repeat "lies" without any evidence.
Mubarak returned to his home in Heliopolis on Friday, after Attorney General Nabil Sadeq approved on Monday a prosecutor's decision to release him.
Mubarak has been in custody since the January 25 Revolution that toppled him in 2011. He has been charged in several cases and acquitted in all of these except the 'presidential palaces' case.
In the 'presidential palaces' case, Mubarak and his sons have been convicted of seizing funds and facilitating the seizure of LE125 million in the period between 2002 and 2011 under the pretext of renovating presidential palaces, while the amount was actually redirected to their personal property.
Swiss Attorney-General Michael Lauber said in December while on an official visit to Cairo that Switzerland is currently freezing close to US$418 million belonging to six figures from the Mubarak era.
He added that criminal investigations and procedures into these funds proved that there is a list of six figures to whom the money belongs, among them members of the Mubarak family.
Edited translation from Al-Masry Al-Youm