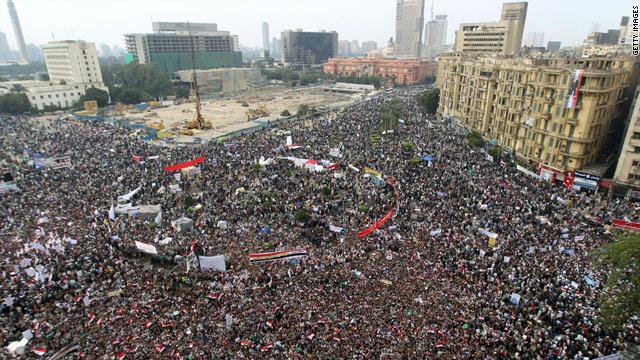 The Cairo Criminal Court summoned former President Hosni Mubarak on Saturday as an eyewitness in the trial session of the "prison break-in" case, but he failed to attend the trail session with no reasons revealed by media outlets.
The case deals with the issue of prison break-ins during the uprisings of the January 25th revolution. Former President Mohamed Morsi and Muslim Brotherhood leaders were accused of planning the break-ins, which resulted in the escape of many terrorists and other criminals, leading to the scourge of terrorist activity in the country until President Abdel Fattah al-Sisi took control and tasked the armed forces with ridding Egypt of terrorism.
Al-Masry Al-Youm newspaper directed questions to legal and military experts about the legality of Mubarak's absence from the trial as an eyewitness.
Some experts opined that Mubarak returned to military service after he left his job as Egypt's president in February 2011, according to law No.35 of 1979 concerning commanders of the armed forces who participated in the 1973 War.
However, the public prosecution said that Mubarak is a civilian according to inquiries of the homeland security sector.
Mubarak's lawyer Farid al-Deeb said, "Mubarak will remain in the military service throughout his lifespan. [Summoning him as an eyewitness] in the case of breaking into prisons requires approval of the military institution, according to law No. 35 of 1979."
Deeb added that he attended the trail session instead of Mubarak, as the military judiciary, not the public judiciary, should have notified Mubarak to attend the trail.
Criminal law professor Mohammed Bahaa Abu Shoka said that law No. 35 of 1979, issued by late President Anwar Sadat, honored commanders of the armed forces who participated in the 1973 War against Israel, allowing them to return to military service and give advice regarding military affairs due to their experience.
Edited translation from Al-Masry Al-Youm