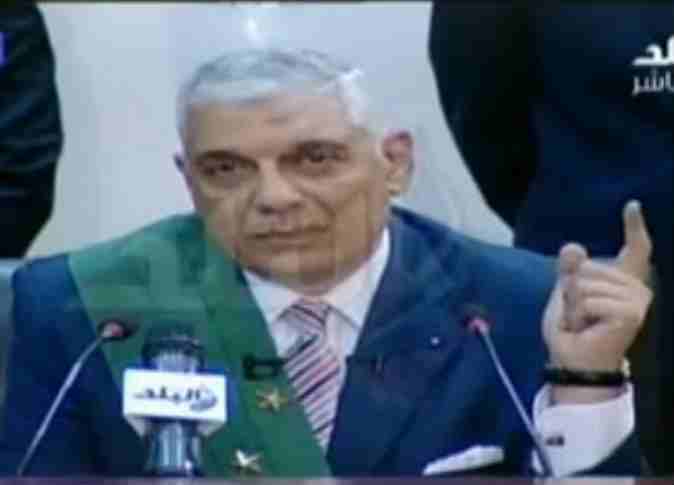 The Cairo Criminal Court on Saturday acquitted former president Mohamed Hosni Mubarak, his interior minister Habib al-Adly, six other former security officials from charges of murdering protesters during the 2011 uprising that ended Mubarak's 30-year rule.
The rule can still be appealed as sources at the public prosecution say the service is waiting for the court to elaborate on the verdict so as to challenge it. If appealed, the final say against the defendants will be given by the Court of Cassation.
Mubarak and businessman Hussein Salem were also acquitted from charges of financial corruption related to the country's unpopular natural gas export deal with Israel, where Mubarak faced charges of illegally assigning the export to EMG, of which Salem, tried in absentia, owned 65 percent, as well as selling the gas below world prices.
Mubarak and his sons, Alaa and Gamal, were also declared innocent from charges related to acquiring property from Salem as a bribe.
Waiting outside the court, many relatives to the protesters killed in the uprising broke down in tears, while some fainted on hearing the ruling.
In 2012, Mubarak and Adly were sentenced to life over the same charges before retrial was ordered and began in April, 2013. Former security officials were acquitted back then.
Though estimates had put the number of protesters killed in the nation-wide protests against Mubarak at at least 800, reciting the text of the verdict today, Judge Mahmoud al-Rashidy put the total number of deaths at 238 in ten provinces.
The acquitted security officials include Former Central Security chief Ahmed Ramzy, former Public Security chief Adly Fayed, former Cairo security chief Ismail al-Shaer, former State Security Investigation Service chief Hassan Abdel Rahman, former assistants to the interior minister Ossama al-Marasy and Omar al-Faramawy.