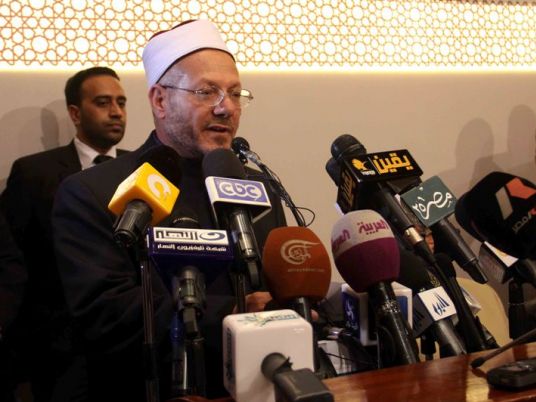 Grand Mufti of Egypt Shawky Allam has rejected removing an article in the Constitution which states that senior religious scholars must be consulted on isuses relating to Islamic Sharia.
A representative from Al-Azhar is participating in the 50-member constitutional committee body responsible for amending the 2012 Constitution.
The mufti told the press on Tuesday he and other Al-Azhar representatives at the committee totally rejected the proposal.
"If the opinion of Al-Azhar is not consulted in matters related to Sharia, who would be consulted?" he asked.
Consulting Al-Azhar, Allam said, is a "guarantee to Egyptian society, to close the door in the face of novices who speak in the name of religion."
Egypt's mufti also rejected proposed amendments the third article of the Constitution, which would remove the phrase "Christians and Jews" and replace it with "non-Muslims" in reference to the other Ibrahimic faiths in Egypt.
"This amendment would lead to disturbing social order and undermining the pillars of Egyptian society," he argued.
Edited translation from Al-Masry Al-Youm