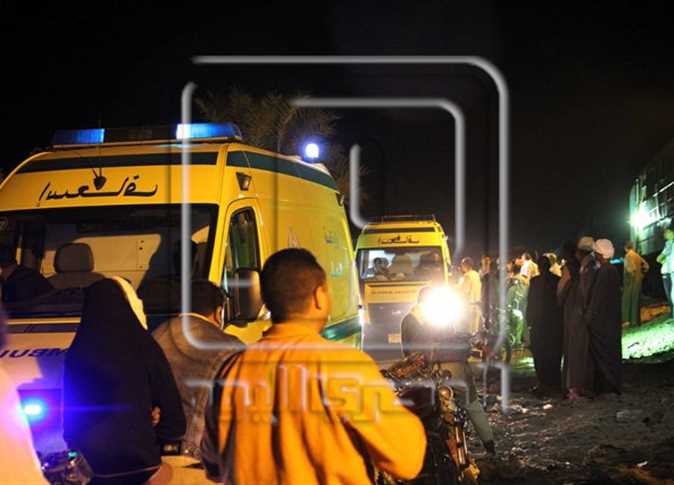 Eighteen people were killed on Wednesday and others were injured when a lorry plowed into a string of vehicles stopped at a curfew checkpoint on Egypt's Regional Ring Road in Giza's al-Saf area.
Giza's Security Directorate received notification that a lorry loaded with construction materials moving at high speed had collided with a string of private cars and buses when they were stopped at a Ring Road security checkpoint, which was set up after Egypt announced a two-week, nighttime curfew to contain the spread of coronavirus.
Police immediately moved to the location of the accident and arrested the lorry driver, while ambulances transferred the victims of the crash to hospitals.
Road accidents are not uncommon in Egypt, due to poor road safety and lax enforcement of traffic laws.
Egypt's Prime Minister Mostafa Madbouly imposed a curfew from 7 pm until 6 am beginning on Wednesday, March 25 and lasting two weeks as part of efforts to contain the coronavirus outbreak. Malls and other shops selling nonessential items will now close at 5 pm during the work week and remain shuttered during the weekend, while restaurants will be limited to delivery.
The Prime Minister also moved to extend airport closures through April 15 and keep schools and universities across the country closed for an additional two weeks.
Egypt has confirmed 456 cases of COVID-19, with 54 additional cases and one new death having been reported by the end of the day on Wednesday.
Twenty-one people have died from complications of the virus, in addition to two senior military officers.
Photo courtesy of Al-Masry Al-Youm