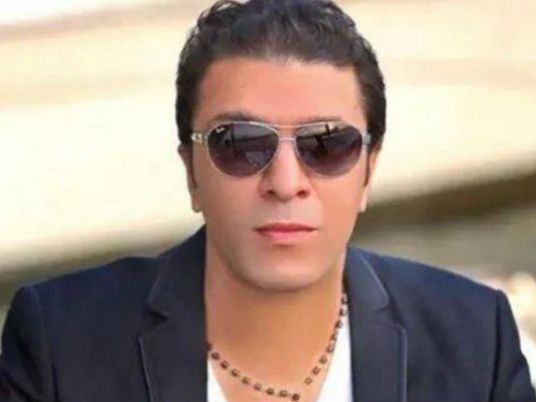 Hamza Namira's absence from the Egyptian Syndicate for Musical Professions's board meeting on Wednesday, chaired by syndicate head and 'shaaby' singer Mostafa Kamel, triggered resentment among board members who held the meeting to annul a previous expulsion order from the syndicate.
"Despite undergoing eye surgery, and the doctor's advice to stay home, out of respect I attended the meeting to cancel the decision expelling Hamza Namira and to keep my promise to presenter Amr al-Laithy, but (Namira) did not respect the syndicate as an entity, nor its board," Kamel told Al-Masry Al-Youm.
"I will convene with the board to file an official complaint against him and will not issue a new membership card for him as he did not request one personally, but sent a representative instead," Kamel added.
Namira will not be able to sing on stage in Egypt again unless he answers to the syndicate and its board, Kamel said.
Egyptian singer Hamza Namira had previously commented on the Egyptian Syndicate of Musical Professions's recent decision to expel him by saying, "I'll continue presenting the art that I love. I'll continue to give concerts. See you next concert."
He also thanked Mostafa Kamel, head of the syndicate, saying, "I'd like to thank Mr. Mostafa Kamel for clarifying the syndicate's stance. It was the best response to what was said over the past few days, which was untrue."
Namira recently launched the album "Esmaani" (Listen to Me) which hit more than six million views on YouTube.
Kamel earlier described banning Namira from singing as a 'barbaric action by a board member' saying that, "I rejected the decision made by Iman al-Bahr Darwish, the former chief, banning Sherine Abdel Wahab. Expulsions should not be done individually or without meetings with the syndicate board."
Earlier in November 2014, Egypt's state radio banned Namira's songs over alleged opposition to the ruling government.
"Namira belongs to the Muslim Brotherhood group and we have a picture of him making the (four finger) Rabaa sign," Ahmed Ramadan secretary general of the syndicate told TV host Khairy Ramadan on the CBC TV channel last Friday. He claimed that when Namira says, "there is a devil between us" in one of his songs, he means the Egyptian army.