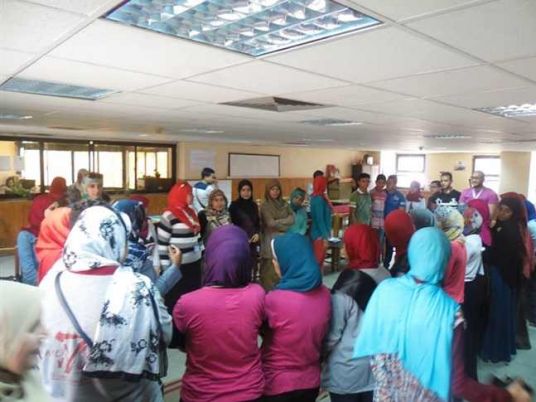 The National Population Council has launched a new awareness campaign entitled, "My Right", to end violence against women in collaboration with the Egyptian Female Lawyers Initiative.
The campaign targets reviving support centers for abused women and raising awareness of the role of such centers in providing legal and psychological support to victims. Affiliated with the Justice Ministry, "My Right" centers will be set up inside courts of first instance in Cairo, Alexandria, Gharbiya and Aswan.
Workshops will be organized to train volunteers, who will then be tasked with taking the awareness campaign to all the provinces of Egypt. The campaign organisers are looking for volunteers from both genders, between the ages of 18 and 30.
The campaign will broach various types and forms of violence against women, as well as discussing its causes and methods of combatting it. It will also demonstrate possible campaigns that could be run to raise awareness among victims themselves, encouraging them to reach out to "My Right" centers to get legal, social and psychological support.
The "My Right" campaign was first established in March 2015.
Edited translation from Al-Masry Al-Youm