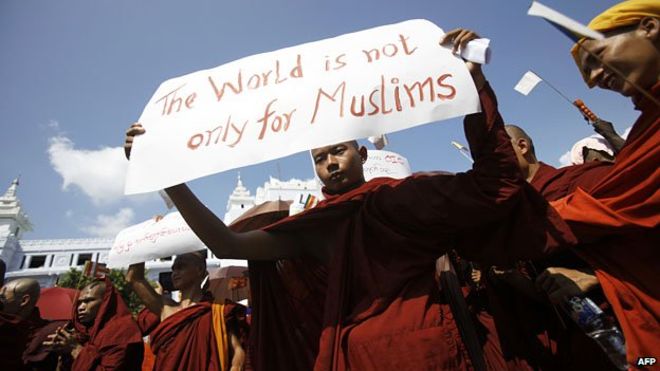 Myanmar on Tuesday launched its first bid to improve relations between Buddhists and Muslims since an eruption of deadly violence in August inflamed communal tension and triggered an exodus of some 520,000 Muslims to Bangladesh.
Rohingya Muslims are still fleeing, more than six weeks after Rohingya insurgents attacked security forces in western Myanmar's Rakhine state.
The United Nations has denounced a ferocious military crackdown in response to the attacks as ethnic cleansing aimed at driving out Rohingya.
A new surge of refugees has entered Bangladesh in recent days, including about 11,000 on Monday. Some have told of increasing hunger in Rakhine as well as of more mob attacks on Muslim villagers.
Despite growing international condemnation of the refugee crisis, the military campaign is popular in Buddhist-majority Myanmar, where there is little sympathy for the Rohingya, and for Muslims in general, and where Buddhist nationalism has surged in recent years.
The party of government leader Aung San Suu Kyi took the first step toward trying to ease animosity with inter-faith prayers at a stadium in the biggest city of Yangon, with Buddhists, Muslims, Hindus, Christians and others.
Thousands of people packed the stands of the stadium, with Buddhist monks, Hindus, Christian nuns and Muslim men with beards and caps listening to religious leaders who took turns to appeal for friendship.
"Be free from killing one another, be free from torturing one another, be free from destroying or demolishing one another," the chief Buddhist monk of Yangon, Iddhibala, told the crowd.