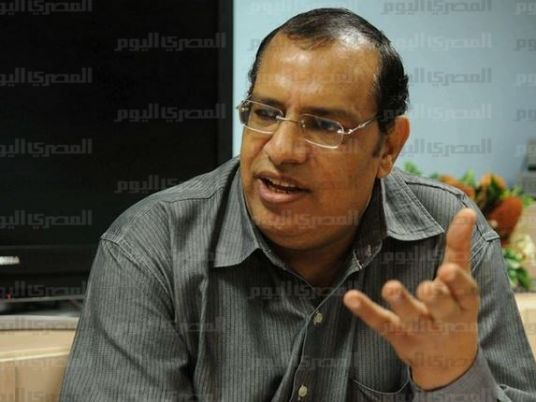 Nagi Rashad, a leading labor figure who had obtained a court ruling during Mubarak's regime to raise the minimum wage from LE112 to LE1,200 per month, said in an interview with Al-Masry Al-Youm that workers are still denied their rights.
Q: What made you a leader of workers?
A: It started on March 15, 2007 after I was arrested during a demonstration opposing the constitutional amendments that Mubarak wanted to pass so that he could bequeath the presidency to his son. I was interested in labor issues and held seminars in prison on labor movements.
Q: What are the main demands of the labor movement now?
A: New elections. The members of the trade union have been sitting there for 10 years. A fair labor law would create a balance between employers and employees. Also, we request the return of all workers to their jobs at the companies that were privatized but went back to the ownership of the government.
Q: What can the labor unions do about that?
A: All they do is provide certain services, but they do not really defend the demands and rights of the workers. In fact, they often stand against the legitimate rights of the workers. We all know that their members were chosen in rigged elections. That is why the ​​independent workers' assemblies are more helpful for labor issues.
Q: Has the April 6, 2008 strike revolutionized the labor movement?
A: It was the real beginning of the January 25 revolution. It was a morale booster for workers to demand their rights from a totalitarian Mubarak regime that was oppressing them.
Q: Have labor conditions improved since the revolution?
A: They have become worse because the successive governments have continued the same capitalist economic policies of Mubarak and ignored the demands of the workers.
Q: What was it like under the Muslim Brotherhood?
A: Even worse.
Edited translation from Al-Masry Al-Youm