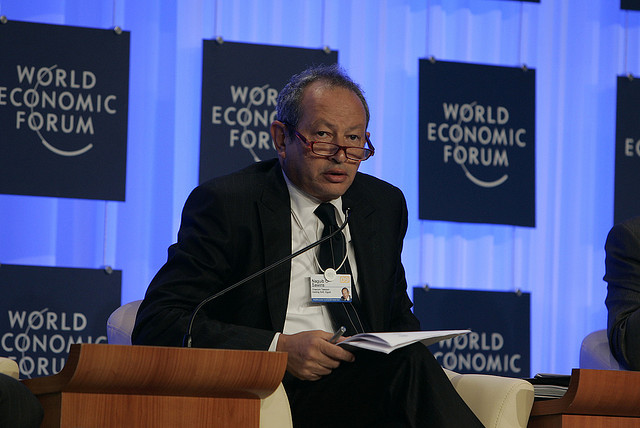 Egyptian billionaire Naguib Sawiris denied a post circulated on social media claiming that he is more deserving of position as president of Egypt than President Abdel Fattah al-Sisi.
He replied to a Twitter user who asked if the post, attributed to Sawiris, was true, and clarified it is false.
Several names of potential candidates for the Egyptian presidential elections, scheduled at the end of 2023, were announced.
The results are to be announced before April 2, 2024, according to the constitution.
The list of candidates included the heads of the Wafd Party and the Conservative Party, Abdel Sanad Yamama, and Akmal Kartam, while former member of Parliament Ahmed al-Tantawy had previously announced his intention to run for president.
Constitutional amendments in 2019 stated in Articles 140 and 142 that the term of the President of the Republic is six years, and that the same president may not hold the presidency for more than two consecutive presidential terms.
It stipulated that an eligible candidate should be endorsed by at least 20 members of the House of Representatives, or supported by no less than 25,000 citizens who have the right to vote in at least 15 governorates, with a minimum of 1,000 supporters from each governorate.
Egyptian presidential elections 2024
Article 140 of the constitution stipulates that the Egyptian presidential election procedures must begin at least 120 days before the end of the presidential term, and the results must be announced at least 30 days before the end of this period.
Lawyer Tarek al-Awadi said that the last presidential elections were in 2018 and their results were announced on April 2, 2018, and this necessarily entails that the procedures for the next presidential elections begin at the end of this year in accordance with the constitution and the law.
Awadi clarified that the matter is not holding early presidential elections, as some claim, and this is the entitlements of the constitution, not a personal viewpoint.