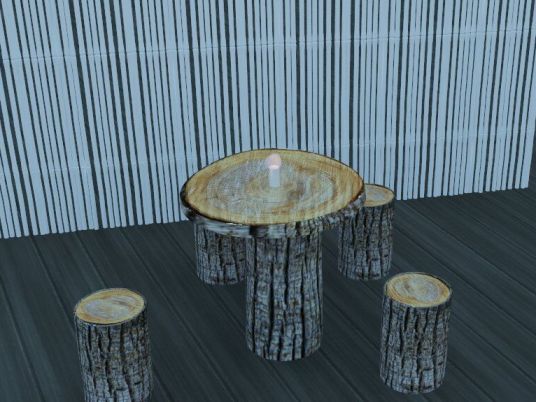 From an owl café to a "Game of Thrones" themed restaurant, it's hard to beat London when it comes to keeping foodies on their toes with new dining experiences.
The latest addition to the city's quirky restaurant scene is a pop-up that's encouraging diners to shed their clothes and sit down to dinner in their birthday suits.
There's nowhere in the world quite like London for coming up with new and original restaurant concepts.
Londoners can already head to an eatery serving only tinned fish, pay for tea and cakes with hugs at a cuddle café, or sit down for coffee in the company of an owl.
Even the London Tube — the city's underground railway network — has been turned into a pop-up restaurant.
The UK capital's next big thing for thrill-seeking foodies is a naked restaurant, where customers are invited to remove jackets, skirts, trousers and other items of clothing before slipping into a dressing gown and taking seat.
Lockers are provided for storing diners' garments and personal effects.
Punters can then choose whether to keep or remove the gown once at their table.
Privacy is maintained by bamboo partitions on the restaurant floor, closing off diners in intimate spaces and keeping prying eyes at bay.
Members of staff are also expected to be minimally clothed.
Stripped-back cuisine
The restaurant, called The Bunyadi, opens in June in central London at an as yet undisclosed address.
However, diners looking to experience the naked restaurant can join the waiting list at thebunyadi.com.
Over 4,000 people have already signed up to test the new eatery.
The aim of the concept goes beyond the strictly culinary, in a bid to free diners from the "trappings of modern life" and focus on the bare essentials.
As well as being freed from the shackles of clothing, customers won't be able to use their smartphones, for example, and will dine in candlelight since there'll be no electricity.
Dishes cooked over wood fire will be served in handmade clay crockery and cutlery will be edible. As for food, the exact menu hasn't yet been outlined in detail, but it's already known to offer vegan and non-vegan options.
Diners intrigued by the concept but not quite brave enough to go the whole hog can rest assured that the restaurant will be divided into separate naked and non-naked sections.