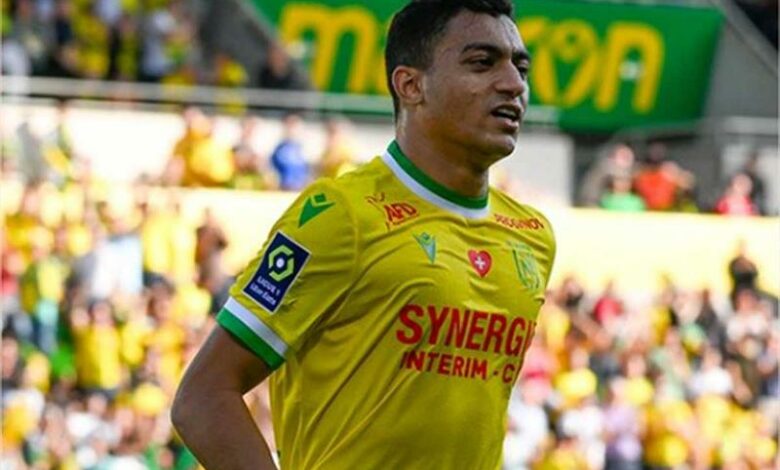 Pierre Aristouy, the coach of FC Nantes team, spoke about sanctions against the Egyptian international striker, Mostafa Mohamed over refusing to wear a rainbow shirt.
Mohamed was excluded from the team sheet in Nantes' match against Toulouse in the French League, on Sunday.
The French newspaper L'Equipe reported that the reason for Mohamed's exclusion was his refusal to wear his team's shirt in the match, whose numbers were colored in a rainbow in support for LGBT rights.
The Nantes team fell into a goalless draw against its host Toulouse, in the match that was held on Sunday in the 35th round of the French Football League.
In statements after the game, Nantes' coach said: "Mohamed was hesitant about playing against Toulouse because of the difficulties and problems he faced during the month of Ramadan."
"His punishment is in the hands of the club's management, which will decide to impose a penalty on him or not."