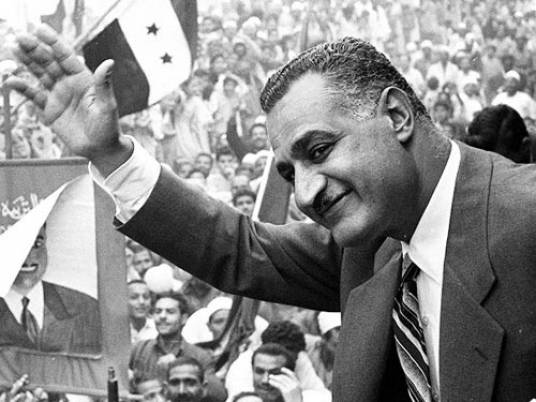 In an interview with Al-Masry Al-Youm , Dr. Al Sawy Habib, the physician of late President Gamal Abdel Nasser, denied what the former director of the Palestinian Fatah movement's Political Department, Atef Abu Bakr, said about Nasser having likely been poisoned after his visit to Sudan in January 1970 with a substance that takes 10 to 12 months to take effect in the body, stressing that he died of natural causes from a disease he inherited from his mother.
Q: Is what Abu Bakr said true?
A: No, because Nasser never drank or ate anything during his trips abroad except what was prepared for him at home by his cook, who checked all food and beverages. So there was no poison put in the coffee in Sudan.
Q: But Mohamed Hassanein Heikal said that Sadat told the cook to leave the kitchen and made the coffee himself. Is that true?
A: This does not mean that Sadat killed him. They were very close friends. It was normal that Sadat would make him a cup of coffee. And even if he was seen putting a white substance in the coffee, why could it not have been sugar?
I was there with Nasser and I did not notice he was dizzy or suffered from vomiting or diarrhea, which are the symptoms of poisoning.
Q: But why did Heikal say so?
A: I do not know. Heikal himself said that although it was he who said it, he still does not believe it. Does this make any sense? This happens when anyone can say anything and get away with it.
Q: But why did Nasser die suddenly?
A: He died at 52 from angina and diabetes. His brother died two years later from the same causes. His other brother also died from the same causes three years later. His uncle died at a similar age, also from the same disease. His nephew, his half-brother's son, also died of this. His cousin, too. And his mother also died suddenly at the age of 30.
This tells us that the family had a gene that hits the coronary artery that they have inherited from the mother and not the father because the father re-married and his other children were not affected.
Q: But there were many reasons at that time to kill Nasser. Was there some conspiracy, in your opinion?
A: Heikal had said that Egyptian intelligence gave Nasser a recording of a telephone conversation between the US Embassy in Cairo and a leading Israeli figure who said that Nasser must die soon. If we assume this story was true, would he have not taken precautions?
Q: His daughter Hoda said that only a DNA analysis would resolve this controversy. Is this possible?
A: Of course. It is her right, but the family must request it formally. And I do agree. But even if the analysis proves there was no poison, someone could still come out and claim the type of poison that was used leaves no traces.
Edited translation from Al-Masry Al-Youm