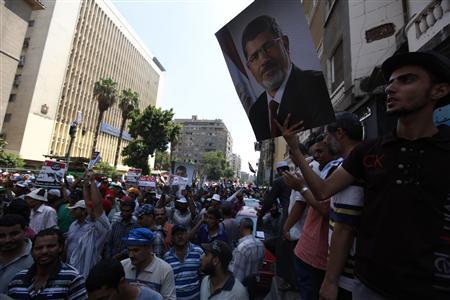 The National Council for Childhood and Motherhood condemned the Muslim Brotherhood for using children in politics in violation of international laws and Egypt's Child Law.
In a statement on Thursday, the council said that they had recently witnessed flagrant and shameful violations against children by putting them at risk during pro-Morsy sit-ins. The statement said that the children were given coffins to hold and some of them were brutally assaulted and died in recent clashes.
The council called on authorities to take legal action against such acts as children under 18 years of age are protected under Article 96 of the Child Law 126/2008.
Citizens can report such cases on helplines 16000 and 16021, the statement added. They described the Brotherhood's use of children during rallies as human trafficking.
The Council stressed that the Child Law states that the use of children in a commercial or political way is punishable by a fine of between LE200 and LE1,000.
In Article 291 of the Penal Code, the punishment for child trafficking is five years of rigorous imprisonment and a fine of between LE50,000 and LE200,000, the statement said.
Edited translation from MENA