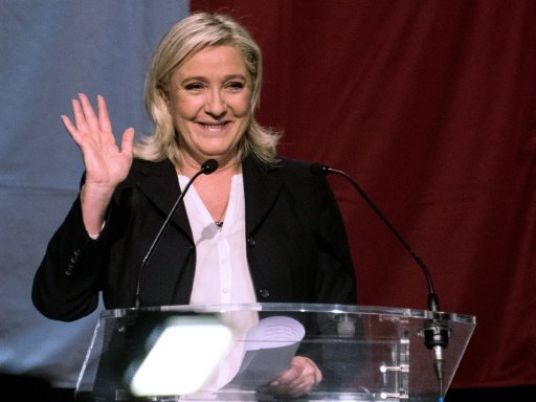 The far-right National Front has failed to repeat its successful performance in a second round of regional elections in France, despite its strong showing in the first round a week ago.
Preliminary results suggest Marine Le Pen's party has failed to win a single region in the second round, despite leading in six of 13 regions in the first vote last week.
Unofficial results suggest that the center-right Republicans of former president Nicolas Sarkozy and its allies have won seven of 13 regions.
The France's ruling Socialist Party and its allies have won at least five regions.
French Prime Minister Manuel Valls said that "the threat coming from far-right has not yet been eliminated," while the Republicans' Nicolas Sarkozy said that the "first round of elections was a warning from the electorate."
According to the country's Interior Ministry, the first round of the regional elections saw the anti-Europe, anti-immigration National Front leading in six out of 13 regions, increasing its share of the national vote to 28 percent from 11 percent in similar elections in 2010.
The grouping of right-wing parties led by The Republicans received 27 percent nationally, while the ruling Socialist Party and its allies had 23.3 percent.
The two rounds of polls were held under tight security and a state of emergency following the Paris terror attacks that killed 130 people on November 13.