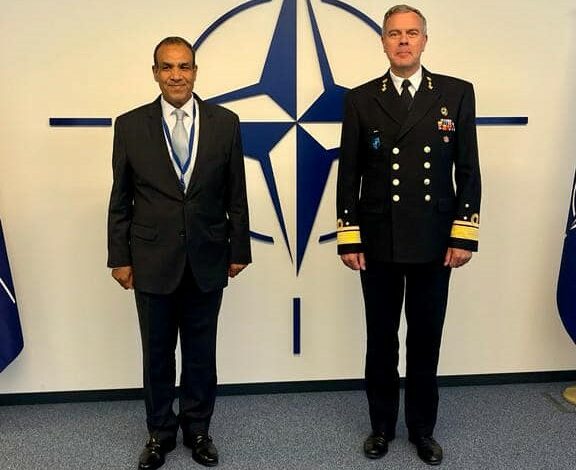 The Chair of the Military Committee of NATO Rob Bauer stated his appreciation for the pivotal role Egypt has palyed to ensure the stability of the Middle East and Africa.
During a meeting with Egypt's Ambassador to Brussels, Badr Abdel-Ati, on Friday at NATO headquarters, Bauer stressed the alliance's interest in further developing cooperation relations between it and partners in the southern Mediterranean, including Egypt, in the areas of training and capacity building.
A statement from the Egyptian Foreign Ministry said that the meeting discussed existing cooperation programs, in addition to the progress being made within individual partnerships and cooperation programs between the two sides.
The Foreign Ministry said that the Egyptian ambassador and Admiral Bauer also discussed the repercussions of the Ukrainian crisis on the global economy and the global food crisis.
And the two sides touched on the topic of shared interests such as combating terrorism, with Abdel-Ati reviewing Egypt's efforts in this matter.