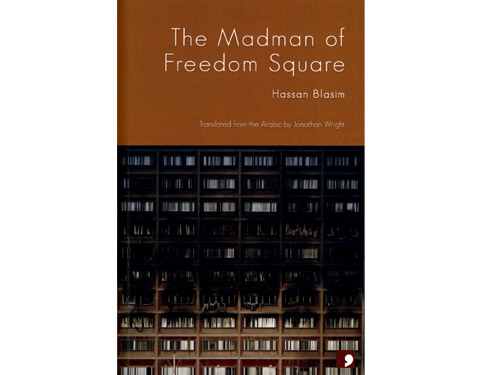 The book about Iraq most well-known to English readers is perhaps Chris Kyle's best-selling "American Sniper," a memoir told from behind the barrel of a gun. Other popular English books set in Iraq have been written either by US soldiers (Kevin Powers' celebrated "The Yellow Birds"), by foreign correspondents (Michael Totten's "On the Hunt in Baghdad") or by academics (Charles Tripp's "A History of Iraq").
Generally, US bookstores and bestseller lists fail to include the stories, poems and academic work of Iraqi authors. Some Iraqi writing has been published in English, but most has remained at the distant periphery, known by only a few readers and academics.
There have been exceptions: Rebecca Gayle Howell's translation of Amal al-Jubouri's "Hagar Before the Occupation, Hagar After the Occupation" won a spot on the 2012 Best Translated Book Award poetry shortlist. Hassan Blasim's "Madman of Freedom Square," translated by Jonathan Wright, received attention when it was placed on the Independent Foreign Fiction Prize longlist in 2010.
Later this year, a collection of Blasim's short stories will reach an even larger public when it receives its US debut via Penguin Books.
But most Iraqi writing has remained far from the core of English-language readers. Those collections that have broken through have either had a translator or a publisher who worked hard to promote the work.
Gayle Howell, who is also a poet, was a vocal proponent of her bilingual edition of Jubouri's poetry, saying in an earlier interview, "I love how the Arabic and English poems seem to stand side-by-side, as if in solidarity. 'The opposite of war.' Exactly."
Late last year, Peter Money and Sinan Antoon also succeeded in piercing the nearer orbits of English-language readership with a new translation and collection of Saadi Youssef's poetry, "Nostalgia, My Enemy."
That book is notable because it collects work by one of Iraq's greatest living writers, most of it written during the post-2003 occupation era. But "Nostalgia, My Enemy" has also received attention because of its affiliation with two US-based translator-poets.
The collection certainly deserves as wide an audience as it can find, far beyond the narrow strip of readers interested in the Anglo-Iraqi war.
"Saadi can turn any object, instant, or situation, no matter how seemingly banal, into a luminous poem," Antoon said in an email interview. "He finds beauty and celebrates it."
As a poet and lover of poetry, Antoon said he has long read Youssef's work "religiously." What interested him, after 2003, "in terms of poetry, was how a major poet, the major poet of Iraq, would write about a country that was disintegrating before his eyes."
Money, meanwhile, found Youssef's work in the fall of 2002, "when George W. Bush was making war rattles in Iraq's direction."
The collection is both intimate and enormous: It roams over five different continents and any number of poetic traditions, taking inspiration from Imru' al-Qays, Shakespeare, Pier Paolo Pasolini and Amiri Baraka. Antoon said that Youssef "experiments more than poets 50 years younger."
Youssef has been translated into many languages, as befits one of the world's greatest living poets. But Antoon felt that, particularly in America, "the country that destroyed Saadi's homeland, people should read him for all the obvious reasons. If not now, when?"
Baghdad-born Antoon has also worked on translating other important Iraqi poets, notably Sargon Boulus, in addition to writing and translating his own poems and novels.
A few other US-based poets also feel that this is the time to think, read, and write about Iraq. David Sullivan, for instance, writes about Iraq in his compilation, "Every Seed of the Pomegranate." Sullivan also plans to co-translate Iraqi poet Adnan al-Sayegh. Another US-based project, "Al-Mutanabbi Street Starts Here," engaged poets and book artists from around the world to create art in response to the 2007 bombing of Baghdad's central bookselling corridor.
Meanwhile, short-story writer Hassan Blasim has been, along with Comma Press, working to bring more Iraqi authors into English. Recently, Blasim and Comma Press have begun to work together on a new short-story project, "IRAQ + 100."
They are currently looking for stories set in Iraq 100 years after the occupation's start, and plan to publish 10 stories set in 10 different Iraqi cities.
Comma Press hopes to publish the collection as an Arabic e-book and English print and e-book in 2014.
The "American Sniper"-style narrative may remain the most familiar in English. But many other types of stories and poems are around, in English or soon-to-be in English, and these works are much heartier and far more beautiful.
This piece was originally published in Egypt Independent's weekly print edition.