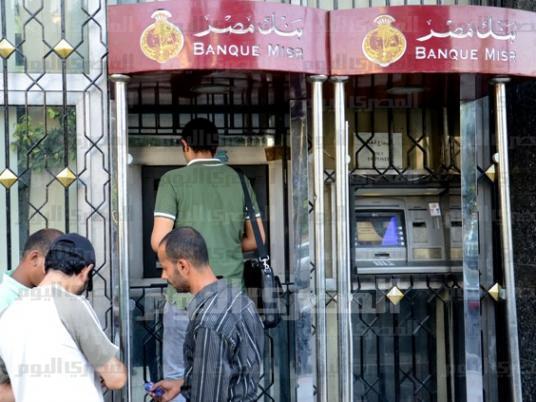 Yahiya Abu Al Fottoh, Deputy Head of National Bank of Egypt (NBE), denied the issuance of certificates at high annual interest rates Thursday, in line with increasing the interest rates by 2 per cent by the Central Bank of Egypt (CBE). He explained that saving certificates with 16 percent, 20 percent interest still existed with the current interest rates, noting that the total collection that come from the certificates reached LE 300 billion.
Mohmmed Al Atrabi, chairperson of Bank Misr, told Al Masry Al Youm on the sidelines of the Union of Arab Banks forum, which ended yesterday in Sharm el Sheikh City, that Bank Misr will decide not to insert change on 20 percent interest rate certificates during the Bank's next meeting.
Akef Al Maghrabi, the second vice chairperson of Bank Misr, denied the news circulated by social media about offering a saving certificate at annual 25 percent interest rates with Egyptian pounds, to be paid for every three months. He clarified that the announcements about offering the Diamond Certificate at 25 percent interest rates are false.
On the other hand, Hazem Omera, executive director of Egyptian Money Laundering and Terrorist Financing Combating Unit and affiliate of CBE, asserted that the Egyptian Banks have not been involved in operations of money laundering and terrorism financing since the unit's foundation or the outbreak of revolution.
"Notifications and information given to the unit increased after the money laundering and terrorism financing law was amended," added Omera, referring to the adoption of comprehensive offense approaches for money laundering without mentioning related statistics.
Translation by Al-Masry Al-Youm