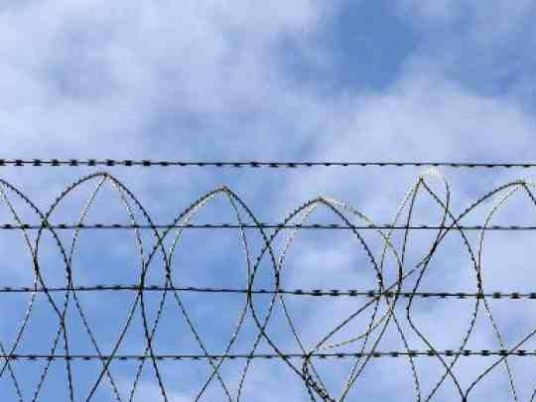 The National Council for Human Rights (NCHR) has called for a review of the preventive detention period, which can last up to over two years in Egypt — in violation of the law which specifies that suspects may only remain in remand for a three-month period.
In a statement on the occasion of the African Day of Preventive Detention, the Council called for a solution to the problem in Egypt, especially as suspects who are found innocent are only released after spending several years in prison.
The statement added that preventive detention causes overcrowding in detention cells due to the huge numbers of prisoners — often at levels of 300 percent over capacity.
Informed sources said that during 2013 to 2014, overcrowding reached 400 percent in preventive detention cells and 160 percent in prisons, according to relative estimates reported by former interior minister Mohamed Ibrahim during his meeting with representatives of civil society organizations in November 2014.
The sources added that these percentages did decline slightly following complaints by a number of human rights organizations and the NCHR, as well as six new prison buildings established in 2016. The prisons were used for preventive detention to reduce overcrowding in other cells, according to the sources.
There are 82 penal detention facilities nationwide, according to the sources.
Secretary General of the Egyptian Organization for Human Rights, Alaa Shalaby, said the organization's annual report warned of the danger of expanding the preventive detention period and called for urgent action in this regard.
Shalaby told Al-Masry Al-Youm that the organization participated in the conference organized by the Legislative Reform Committee of the Cabinet to amend the Code of Criminal Procedure, which was held from December 2016 to January 2017.
The organization suggested amendments to the law, including moral and financial compensation for those who have exceeded the term of preventive detention and have been acquitted of charges, Shalaby said.
Edited translation from Al-Masry Al-Youm