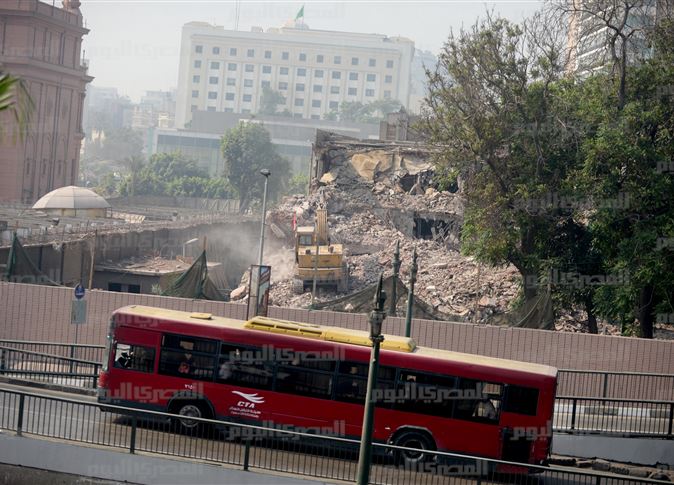 The Engineering Department of the Armed Forces completed on Wednesday the demolishing of the National Democratic Party (NDP) building that was located a few meters away from Tahrir Square, amid the cheering of passersby.
A source at the Housing Ministry said the minister is meeting with different groups to discuss ideas as to how to best use the space that overlooks the Nile.
The source added that among the ideas is to annex the space to the Egyptian Museum or convert it into a public park with a memorial for the martyrs or for the New Suez Canal.
Millions of Egyptians had demanded the demolition of the building, which was burned during the January revolution at the hands of the demonstrators, and convert the place into something to show symbolic change after witnessing two revolutions.
Edited translation from Al-Masry Al-Youm