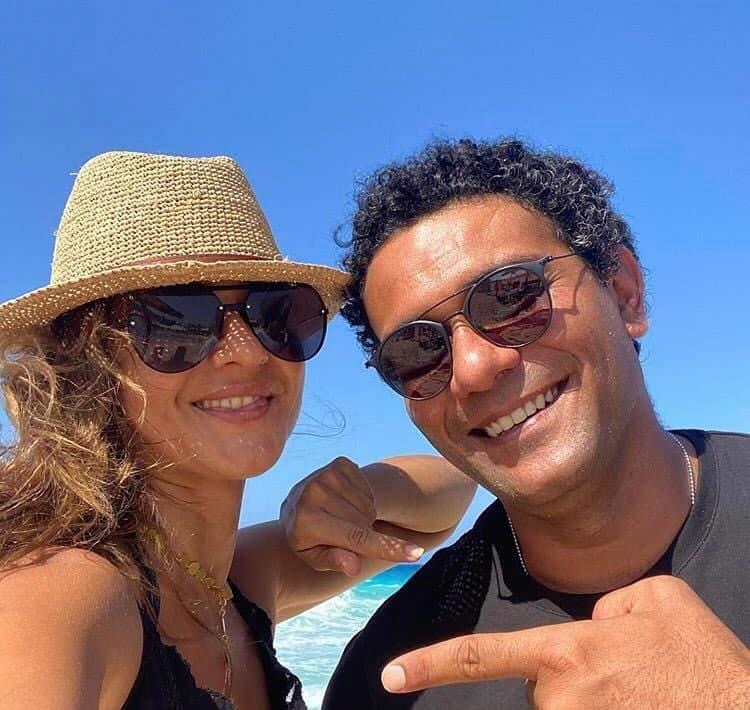 Egypt's Radio Energy (NRJ) announced Tuesday its schedule for the upcoming Ramadan season, which includes several surprises.
The first of these is its second collaboration between Nelly Karim and Asser Yassin following the success of their drama series 'Bi 100 Wesh' (With 100 Faces) last Ramadan.
Karim and Yassin will hosting the radio drama "Ashan the Big Million" (For the Big Million). Written by Tamer Habib, it tells the story of a handsome young man from a prominent family who is pressured into marriage by his uncles, only to meet with a woman far beyond his wildest imaginations.
The episodes of the series are broadcast daily throughout Ramadan, at 3:30 pm and replays at eight pm and the day after at 1:15 pm.
The NRJ also has another surprise up its sleeve, having announced its first joint radio project between Hanadi Muhanna and Ahmed Khaled Saleh after their marriage.
"Rehlaty mn al-Shak Le Baltim" (My Journey from Doubt to Baltim) is a fantasical comedy series about relationships in the first year after marriage set in  2051. The two young stars portray Hazem and Sara, a married couple trying to reach the survivors of a global catastrophe in Baltim while facing the challenges of marriage along the way.
"My Journey from Doubt to Baltim" will be broadcast daily at 4:30 pm, replayed at seven pm and at 12:15 pm the day after.
The NRJ station is preparing for a varied schedule this year, aiming to provide daily cultural content in a light and easy manner to audiences.
The head of Radio Energy Aida Saudi expressed her pride in this year's strong schedule, and the production of its own dramas for the first time since it launched in Egypt.
And the station continues for the fifth year in a row to organize the "Energy Drama Cup" competition and poll, which highlights the best Ramadan dramas through a specialized jury and millions of public votes.
Edited translation from Al-Masry Al-Youm