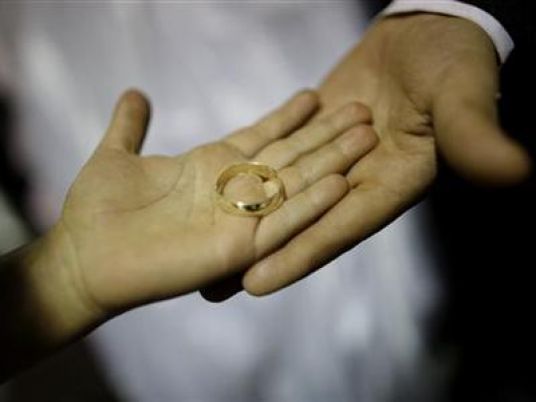 The Al-Ahram newspaper reported on Wednesday that a new draft personal status law submitted by member of the House of Representatives Nashwa al-Deeb has set new conditions for polygamy and second marriages.
Among these conditions is obtaining judicial permission and notifying the first wife.
Article 14 of the draft law stipulates that "If the husband desires polygamy, he shall submit a request to the family court judge to notify the wife of his desire to marry another woman, provided that she attend the court to express her approval or rejection, and also informs the woman to be married that he has another wife or wives."
According to Article 15 of the draft personal status law, "The court summons the wife to appear before the judge. If she was summoned in person and does not attend or refuses to receive the notice knowing what it contains, this is considered her approval to polygamy, and thus the proceedings fulfill its legal form."
As for Article 16 of the draft law, it stipulates that "If the first wife appears before the court, the judge will discuss with her whether she agrees to polygamy or not. If she refuses to consent to polygamy, and the husband insists on his request, the court shall try to make an attempt to reconcile them."
If the two parties insist on their positions, and the wife requests a divorce, she will be judged to get her financial rights resulting from the divorce, and the husband must deposit them in the court's treasury within a month from the date of the ruling, otherwise he will be considered retracting the request for permission to polygamy.
The first paragraph of Article Five of the draft law stipulates that "it is not permissible to marry a person who has not reached the age of eighteen full Gregorian years."
The draft law stipulates that "Whoever causes, contracts, agrees, trusts, or testifies to the marriage contract of a minor under the age mentioned in this article shall be punished by imprisonment for a period of no less than three months and not exceeding a year."