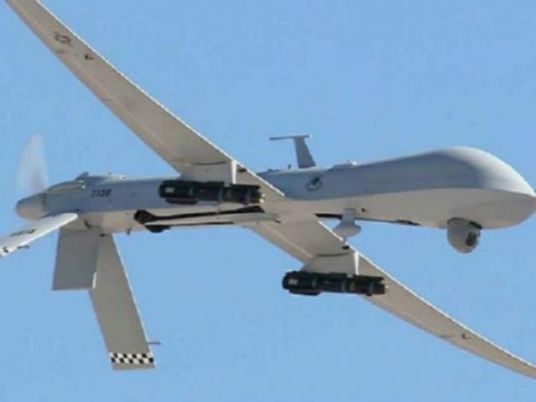 Egypt's parliament approved a new law during Tuesday's general session which prohibits the use or possession of unmanned aerial vehicles, commercially known as drones, without a license from the Ministry of Defense.
Concerns about the potential use of drones to conduct acts of terrorism were central to parliamentary debate on the law.
The first article of the law highlights that "drones are capable of carrying explosives or weapons systems that could pose a danger to the country's national security, and they could be operated by a remote-control system. The Ministry of Defense will be the only institution authorized to license the use of such an aircraft."
Article two states that local administration units, such as public ministries, local councils, public institutions, companies, and individuals, will be prohibited from importing, manufacturing, assembling, possessing, or trading drones.
Finally, the third article states that violators of the first two articles could face punishments in the form of fines ranging from LE 5,000 to LE 50,000, as well as prison sentences lasting up to seven years.
Violators who intend on using the drones to commit acts of terrorism could face the death penalty as punishment, the new law stipulates.
The Ministry of Defense has been given approval and power to confiscate any technologies which could be used to conduct acts of terrorism.