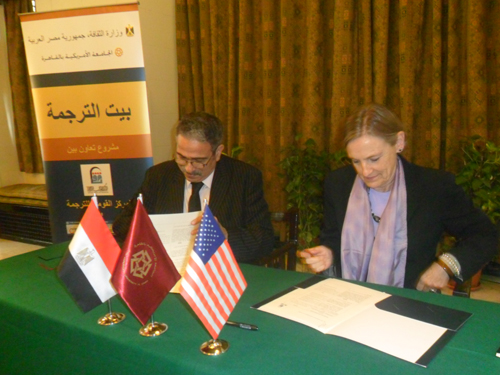 New cabinet led by Prime Minister Ibrahim Mehleb took oath on Tuesday at 7am before President Abdel Fattah al-Sisi.
The new cabinet formation includes 34 portfolios, with 21 ministers remaining in the cabinet, while 13 new ministers joined.
The new ministers include:
Gaber Asfour, writer and intellectual figure and last culture minister under rule of toppled President Hosni Mubarak, named as Minister of Culture
Khaled Mohamed Fahmy, has a PhD in environmental economics, served as minister of environment in cabinet of former Prime Minister Hesham Qandil, named as Minister of Environment
Al-Sayyed Ahmed Abdel Khaleq, Mansoura University President, named as Minister of Higher Education
Mahfouz Saber Abdel Qader, President of Ismailia Appeal Court and head of judicial disciplinary panel, named as minister of justice.
Ibrahim Mohamed al-Heneidy, former deputy justice minister for illicit gains, named as minister of interim justice
Sameh Shokry, former ambassador to Washington, named as Minister of Foreign Affairs
Sherif Hammad, minister of scientific research, is dean of faculty of engineering at Ain Shams University
Minister of Agriculture and Land Reclamation
Adel
Tawfeeq al-Sayyed
al-Beltagy is an official at a FAO commission and works for several international agricultural bodies
Antiquities Minister Mamdouh al-Damaty is head of Archaeology Department at Ain Shams University
Minister of Water Resources and Irrigation Hossam al-Moghazy is head of irrigation engineering at Alexandria University
Naglaa al-Ahwany, university professor, named as minister of international cooperation.
Hani Dahy, chief of the Egyptian General Petroleum Corporation, named as minister of transportation.
Ashraf Abdel Tawwab Salman, a US-educated investment banker is the co-founder and co-CEO of Cairo Financial Holding, an Egyptian asset management, corporate finance and investment banking firm, according to Reuters, named as minister of investment.
He previously held a senior position at Arab African International Bank-Egypt and has worked on privatisation policies, according to the Cairo Financial Holding website.
Edited translation from Al-Masry Al-Youm