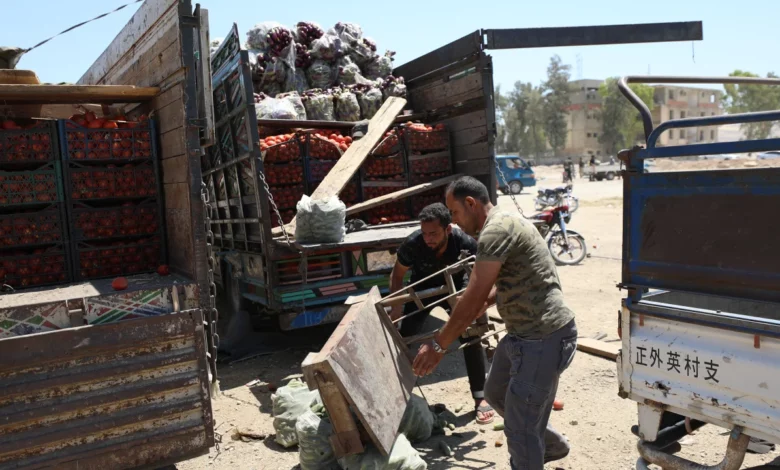 Nine people have been killed and dozens injured after Russian fighter jets bombed a city in Syria's rebel-controlled northwestern Idlib province, according to the local White Helmets emergency response group.
A fruit and vegetable market was impacted in the Sunday attack on the city of Jisr al-Shughur. One eyewitness told CNN that the "missile had so much pressure and the sharpness hit the crowded market."
"Thirty minutes after the strike, I went to the location," 26-year-old Ahmad Rahhal, a local journalist, said. "I saw wagons of tomato on the ground and blood on the floor."
The White Helmets said this was the second day of airstrikes in the area, coming ahead of the Muslim festival, Eid al-Adha, in the Muslim-majority country. The past four days have also seen artillery fire, the civil defense added.
Sunday's strike in Jisr al-Shughur stands as the most fatal in northwestern Syria so far in 2023.
Russian military flights over the country have shown marked aggression in the past few months.
In April, Russian pilots attempted to "dogfight" US jets over Syria, the US said. In military aviation, dogfighting is engaging in aerial combat, often at relatively close ranges.
Earlier this month, the US deployed F-22 fighter jets to the Middle East over concerns about "unsafe and unprofessional behavior" by Russian aircraft.