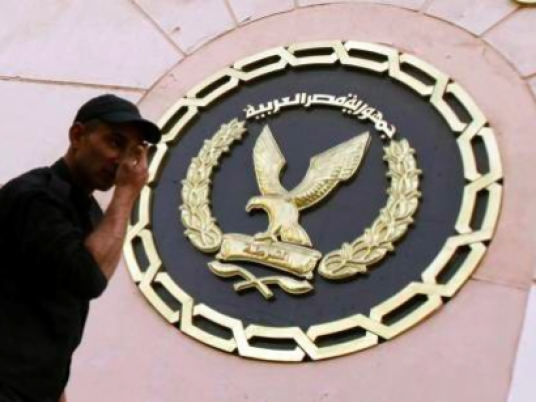 The Interior Ministry announced on Sunday the killing of nine extremists and the arrest of nine others in Cairo and Sharqiya governorates.
The police launched a crackdown on a farm in al-Saleheya al-Gadida area in Sharqiya that was used as a shelter by extremists, according to National Security Agency's investigations. Extremists received training on the use of weapons and explosives on the farm in preparation for attacks in North Sinai, according to the Interior Ministry.
The killed and arrested extremists were involved in planting explosives and targeting security checkpoints in North Sinai, as well as planning a series of attacks against vital installations, according to the ministry's statement.
The police forces launched a crackdown on the farm on Sunday at dawn, after which the suspects responded with gunfire. Nine suspects were killed, and seven automatic rifles and ammunition were seized from the farm.
Other nine were arrested in a crackdown on a hideout for extremists in Cairo, said the statement.
An automatic rifle, ammunition, TNT and hexamine explosives, and other materials and tools used in the manufacture of explosives were found in their possession, as well as a laptop that contained photographs of the arrested elements during their training on the use of weapons in desert areas, according to the statement.
According to investigations, four out of the nine arrested elements were involved in an attack on a checkpoint in July on the 26 of July Axis, where a recruit and a civilian were injured.
According to the statement, one of the arrested has links to the Muslim Brotherhood and received training on the manufacturing of bombs in a neighboring country. The statement added that the arrested received financial assistance from the Muslim Brotherhood.
The Ministry of the Interior said in its statement that the preemptive strike of this cell and the arrest of its members aborted schemes that targeted important and vital installations.
Edited translation from Al-Masry Al-Youm