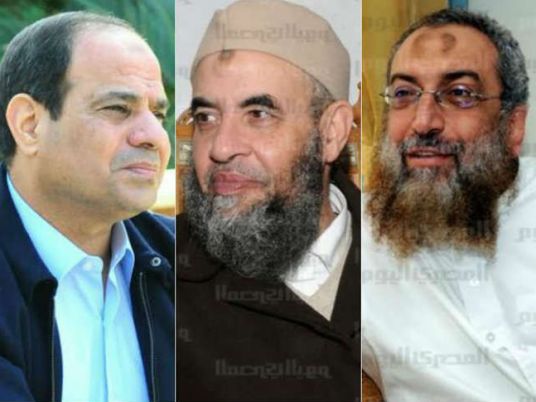 The Salafi Nour Party on Sunday published in its newspaper nine reasons to support Field Marshal Abdel Fattah al-Sisi in the presidential elections, which include:
1. The state institutions cooperate with him to save the country from collapse and chaos.
2. He is independent, does not follow the United States and has the ability to negotiate with other countries, such as Russia.
3. He is patriotic, intelligent and efficient.
4. He is the most suitable candidate for this stage.
5. He knows that the Shia threat is an issue of national security.
6. He has the better chance of winning.
7. He might not be religious enough from a Salafi point of view, yet he prays.
8. He is to a great extend faithful to the Sharia and the Islamic identity.
9. He has no anti-Islamic ideology, for he is not a liberal, secular or leftist. Yet he might be against certain ideas of some Islamists.
The majority of the party members had on Saturday voted to support Sisi in the elections.
Edited translation from Al-Masry Al-Youm