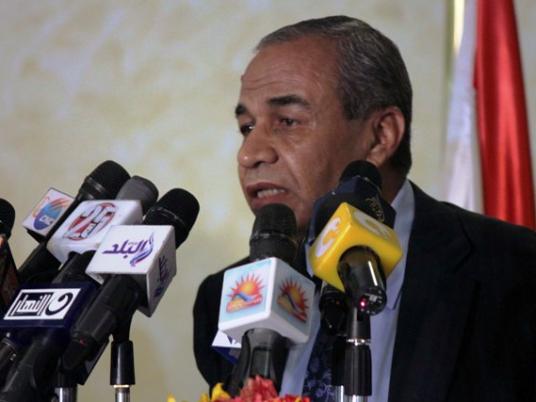 Hamdi Yassin, president of the State Council's Judges Club, said on Thursday that there is no pressure on the Administrative Prosecution Authority to prevent the passing of the "Disciplinary Judiciary" text in order for Counselor Anani Abdel Aziz, the head of the authority, to tender his resignation.
"I ask Abdel Aziz to take back his resignation so as not to please those who are against the 30 June revolution and the roadmap," he said.
The Judges Club rejected his resignation in a press conference on Friday and a delegation of the Administrative Prosecution Authority went to Abdel Aziz on Thursday to persuade him to reverse his resignation.
Abdel Aziz objected to an article in the Constitution banning the Administrative Prosecution Authority from refering cases to disciplinary courts in order to resolve cases quicker. Aziz would not accept having members of the authority in a position above the judiciary.
Edited translation from Al-Masry Al-Youm