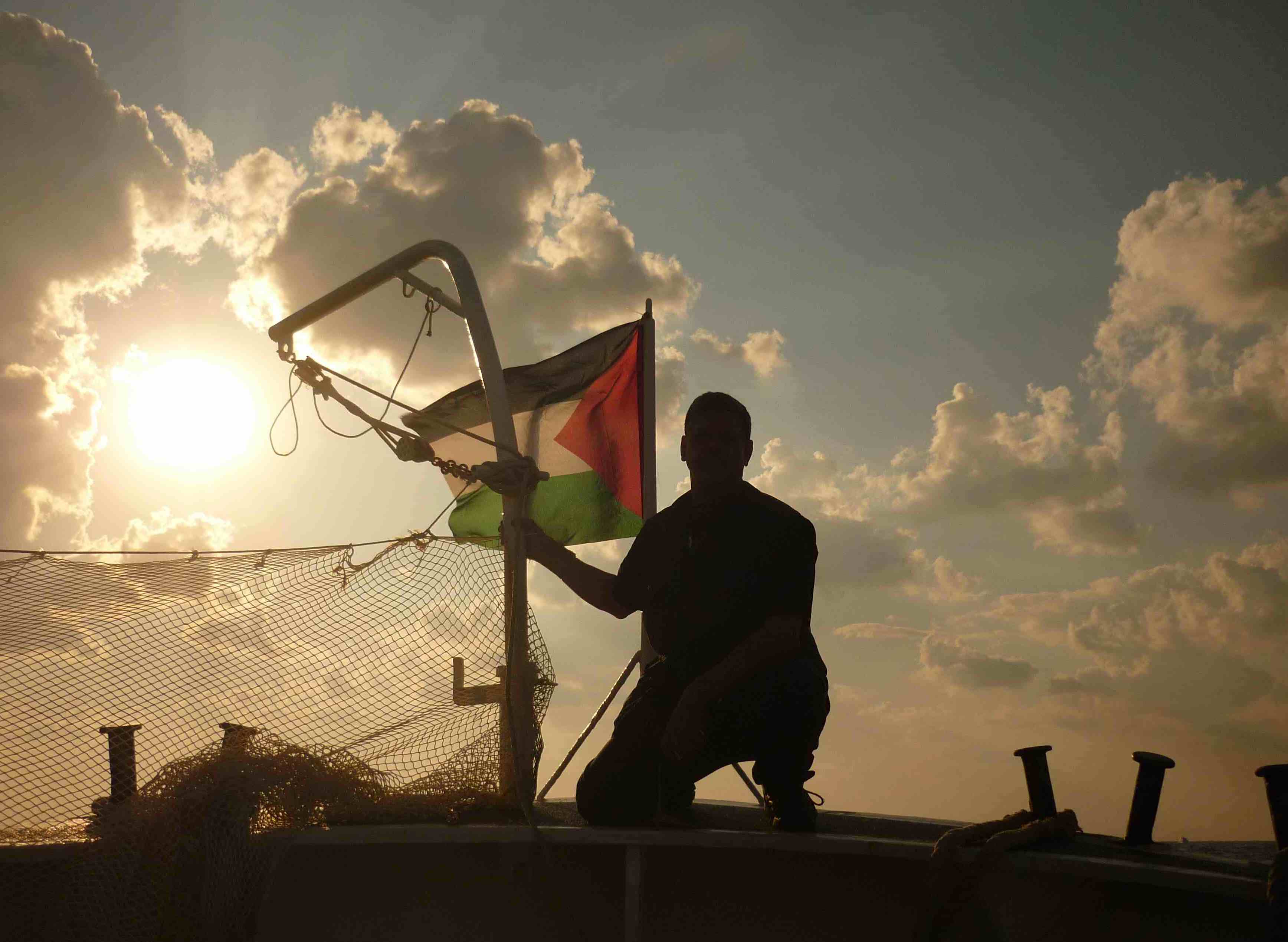 INTERNATIONAL WATERS, Eastern Mediterranean — At less than 150 nautical miles from the Gaza Strip's shores, activists on board the Tahrir solidarity boat are expecting potential Israeli intervention at any point, though there has been no sign of it of yet.
"We are approaching 100 nautical miles, at which point Israel usually enforces the blockade. We are organizing ourselves as we are expecting to be boarded at any point," said Ehab Lotayef, an organizer. Lotayef is sailing to Gaza as part of the "Freedom Waves" flotilla, which aims to call attention to the harsh blockade Israel has imposed on the coastal Palestinian territory.
There are no weapons on board the boat.
While all boat members agree that they will not physically resist any attempt by Israeli forces to remove them from the boat, some have decided they will attempt to hold onto the boat and not cooperate with any Israeli calls to leave it. Some activists have even prepared some signs in Hebrew and English, which they plan to raise the moment the Israelis intervene.
The signs read, "This is kidnapping" and "This is piracy," referring to the fact that they could be arrested in international waters, as happened to activists on a previous flotilla mission.
"In all cases, we are committed to our value as a peaceful group and won't initiate anything that could cause violence," Lotayef added.
Despite their speculation, most activists on board said they are not afraid.
"Anticipation is harder than the actual thing. I really trust the people on board here. I feel we are so united and we became a team in such a short time," said Kit Kittredge, an American activist on board.
Lotayef was only concerned about losing contact with the outside world, which could make others worry about the activists.
"I am not afraid. I am just concerned with having things under control, especially since we expect the communication system to be interrupted at any point," he said. "Fear will come when it will come."
Majd Kayal, the Palestinian activist on board, is not so optimistic about the boat's ability to reach Gaza.
"I expect the Israelis to attack the boat before we get too close to Gaza," he said while helping the captain to steer the boat.
When asked about whether he will immediately comply with an Israeli request to evacuate the boat, he smiled and said, "Are you seriously asking? Of course not. I will hold onto the boat."
Just in front of the cabin where the boat was being steered, the rest of the activists began flying the Palestinian flag. "If we don't make it, or even if we do make it, we will continue, as it is a long process of resisting the siege. I am very optimistic," said Kittredge.