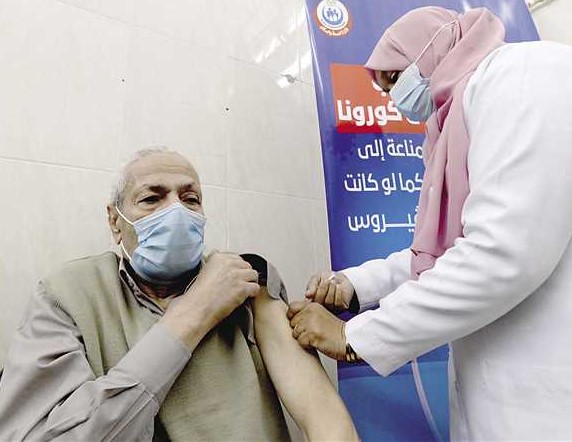 Non-vaccinated citizens are vastly more likely to suffer severe complications from coronavirus infections than those who have received the vaccine, warned a member of the Supreme Committee for Viruses at the Ministry of Higher Education Adel Khattab.
In a phone-in with the "Massa dmc" program on the dmc satellite channel, he said that the state has provided citizens with all kinds of vaccines, even in metro stations, university students will not be able to enter exams except after obtaining the vaccine.
He added that any sort of treatment, including vaccination, can have side effects but can be easily controlled – and assured no deaths from the vaccine have been reported in Egypt.
The first phase of the clinical trial of an Egyptian-made vaccine produced with raw materials at the National Research Center started Sunday, announced Ministry of Health spokesperson Hossam Abdel Ghaffar.
Abdel Ghaffar said that there was still a rise in the number of coronavirus infections across Egypt.
During a phone call on the "Al-Hadath Al-Youm" satellite channel he urged citizens to obtain the vaccine while closely adhering to all precautionary measures such as social distancing and hand washing.