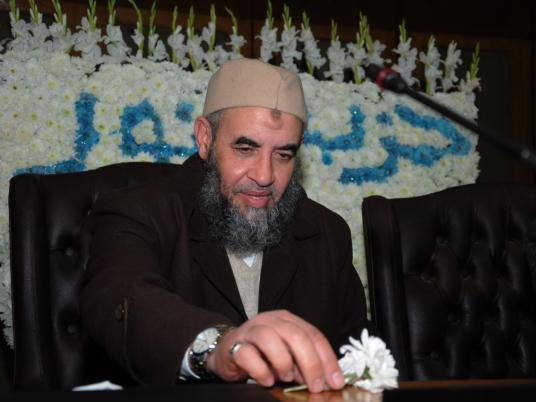 Commenting on a widely-circulating photo depicting a female activist being slapped in the face allegedly by a member of the Muslim Brotherhood near the Muslim Brotherhood headquarters, Nour Party described it as "disgraceful" and "unjustified," describing the act both as a violation of Sharia laws and chivalry.
Nader Bakkar, assistant party chief for media affairs, said on Twitter on Sunday, "I do not see any reason why a woman should be slapped in the face in such a disgraceful way. There is no justification for violating the most basic rules of Sharia and chivalry, no matter what the provocation."
The woman punched in the face was Mervat Moussa, a member of the Popular Current.
Several members of the Brotherhood allegedly beat some activists, reporters and photojournalists with batons, sticks, chairs and iron chains who had been drawing anti-Brotherhood graffiti in front of the Brotherhood headquarters in Moqattam, injuring some in the head and body.
The Nour Party has been particularly critical of the Brotherhood and its party the Freedom and Justice Party since President Mohamed Morsy dismissed his adviser Khaled Alam-al Din who is a member of Nour Party on the grounds that "he was abusing his position."
President of the Nour Party Younis Makhyoun also said earlier this month that he has a dossier containing the names of 13,000 figures the Brotherhood is seeking to appoint to top state positions and threatened to publish their names.
Edited translation from Al-Masry Al-Youm