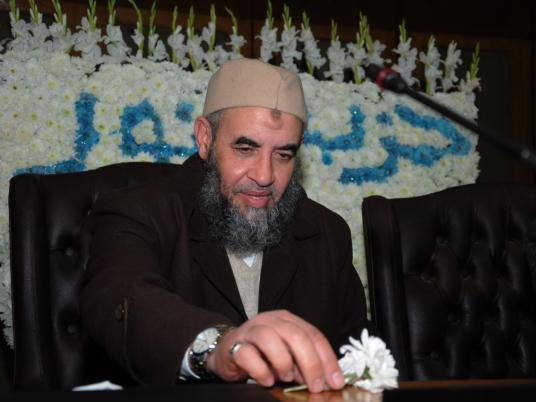 The Salafi Nour Party will not ally with either the Muslim Brotherhood's political party or the one being formed by controversial preacher Hazem Salah Abu Ismail, Nour Party officials said Wednesday.
But they said their party welcomes an alliance with its dissident members who founded the Watan Party.
Nour Party leader Mohamed Mansour said it rejects joining the Free Homeland Alliance, but that Watan and Nour are in an open dialogue over unresolved issues after Emad Abdel Ghafour resigned as Nour Party chief and formed Watan.
Ahmed Shoury, Nour Party secretary general in Giza, said an alliance with the Brotherhood's Freedom and Justice Party is totally ruled out due, to conflict of interest.
Nour Party is seeking to run as many candidates as possible in the elections, which wouldn't suit the Brotherhood, he added.
Abdel Ghafour and other key leaders resigned to form Watan and join Abu Ismail to form the Free Homeland Alliance. The Nour Party is the nation's second-largest Islamist political party, after the Brotherhood.
Nour Party chose Younis Makhyoun as its new president Wednesday.
After announcing the party election results, Makhyoun said it would work to gain power, and described the next parliament as "the most critical and important" in the nation's history. He said the party would work to eradicate any existing laws that violate Sharia.
Edited translation from Al-Masry Al-Youm