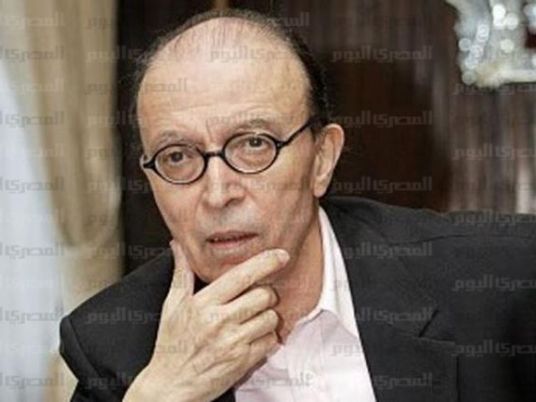 Moroccan film critic Nour Eddin Sayel, executive vice president of the Marrakech International Film Festival, said he would like to show debut films in the official competition of the festival, but he cannot compete with other festivals like Cannes, Venice, Toronto and Berlin.
He said he chose the Egyptian film "Blue Elephant" before it was shown in Egypt because it was well written and directed. "The film represents the Arab cinematic evolution," he said. "It contains profound meanings."
He added that he chose films that were shown at the Toronto Festival's unofficial competition, and that he is looking for more good films even if they were not shown at major festivals.
"Good festivals show good films," he said, adding that stars may be a means of attraction and promotion, but it is the films that make a festival successful. "There can be festivals without stars, but there cannot be festivals without films."
Sail said he is proud that he has in the last 11 years increased the production of feature films from 70 films to 200 films a year, and of short films from seven films to 100 films a year.
"Ours would only be a real international film festival if the state helped produce good films," he said.
He said that honoring the great actor Adel Imam is enough to make any festival successful. "No one can differ on what Adel Imam represents in Arab cinema," he said.
"The accent is the main obstacle to Moroccan cinema," he said, adding that the Moroccan domestic market is weak. "We have 70 one-screen theaters, while Egypt has 350 multi-screen theaters."
He said the Marrakech Festival aims to add a real cultural value. "The previous sessions celebrated the biggest and most important films in the world, whether Italian, Spanish, Egyptian or Indian," he said. "We need to celebrate the Japanese cinema and honor the Chinese, Russian, Brazilian and Chilean cinema as well."
He said the budget of the Cairo Film Festival was US$3 million. "This is not commensurate with a festival of that importance," he said. "Our budget was $6.5 million."
Edited translation from Al-Masry Al-Youm