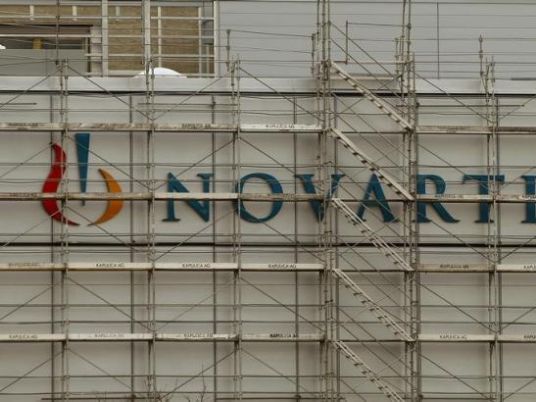 Novartis plans the first human tests next year of a "smart" contact lens it is developing with Google designed to help restore the eye's natural autofocus.
"This project is progressing well," Novartis Chief Executive Joe Jimenez told Swiss newspaper Le Temps in an interview.
"I had said it would take about five years to see a product on the market," Jimenez told the paper. "The calendar is on track and we are already developing a technological lens prototype (that) should be tested on humans in 2016."
A Novartis spokesman told Reuters that Jimenez was referring to a smart lens for accommodative vision correction in people with presbyopia, or age-related long sightedness, who can no longer read without glasses.
Under an agreement signed with Google in 2014, Novartis is also developing smart contact lenses to help diabetics track their blood glucose levels.
Jimenez also discussed Novartis' efforts to test a novel pay-for-performance pricing model with some customers for its new heart failure drug Entresto.
Earlier this year, Novartis said it was pursuing a system under which customers would get the drug at a discount but then pay Novartis more if it cut the need for costly hospital visits.
Jimenez indicated the plan has encountered headwinds.
"In the United States, we proposed to insurers a differentiated price calculated according to length of stay," Jimenez said. "Few insurers entered in the field. They told us that the system was too complicated."
Novartis finally established the price at around $4,500 per year, he said.
The CEO, a former executive at Reddiwip-maker ConAgra Foods who joined Novartis in 2007, also said the company expects its generics business Sandoz "will always be large enough to be competitive worldwide" without joining a consolidation trend.
Israeli generics rival Teva agreed to buy Allergan's generics unit in July for more than $40 billion.
"There is no project on our side to participate in this consolidation trend because we cannot ensure this growth," Jimenez said.
Novartis, which owns a one-third voting stake in pharmaceuticals rival Roche, has trade agreements with Roche on two drugs and Jimenez said he can imagine research and development collaborations, as well.
"But the opportunity hasn't presented itself yet," he said.